Inspirational Overview: March
Tue, 03/25/2014 - 11:34am — admin
Let's face it, life can be challenging. Especially when we — or our loved ones — are beset by health concerns far outside our control. In this month's Inspirational overview, we take a look at four uplifting reads that feature strength and resilience as characters overcome illness, physical limitations and more. Take a look: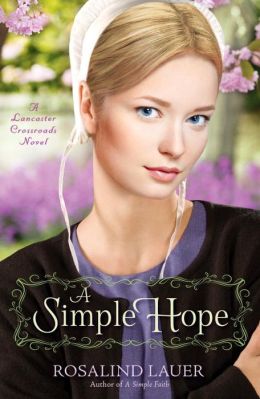 In Rosalind Lauer's A Simple Hope, James Lapp must adapt to life in a wheelchair following an accident that left him without the use of his legs. Struggling to help maintain his family's orchard, James has lost his faith and begins doubting his future with Rachel, the girl he intended to marry prior to the accident. But Rachel hasn't given up, and she will do anything to help James regain his faith and love for life.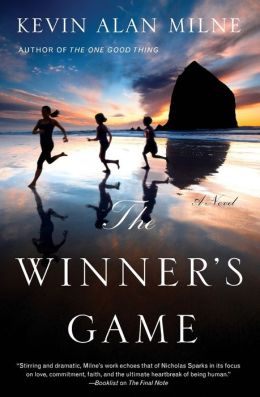 With a gambling father and an alcoholic mother, Nissa takes to stealing in order to provide for her and her blind brother. So far, Nissa has evaded Longinus, a Roman centurion determined to catch the thief who keeps getting away. But when their paths cross as they witness the Messiah healing Nissa's brother, their struggles with faith and hope may finally come to an end. Stephanie Landsem's The Thief is not to be missed!
In Kevin Alan Milne's latest, The Winner's Game, seventeen-year-old Anna Bennett's life-threatening heart condition is tearing her family apart. While they wait for a heart transplant donor, they decide to take a trip to the Oregon coast, where they discover Anna's great-grandmother's "winner's game." Through the game, Anna and her family will reunite and reinforce their love and faith in each other — and in life.
Vanessa Miller weaves a heartwarming story with How Sweet the Sound, in which aspiring gospel singer Shar Gracey accepts an offer to tour with a well-known choir. And since it's a paying job, she'll be able to help pay the bills for her sick mom's care. When Shar falls for Nicoli James, a bad boy, she winds up in more danger than she thought possible. But life takes an even more drastic turn when she loses her voice and returns home to her mom and the man she left behind. Will Shar rise above her circumstances and find love, faith and happiness?
Purchase your copies of these inspiring reads online or in stores today! And for more uplifting stories and the authors who write them, visit our Everything Inspirational page!