Inspirational Overview: November
Fri, 11/22/2013 - 12:41pm — admin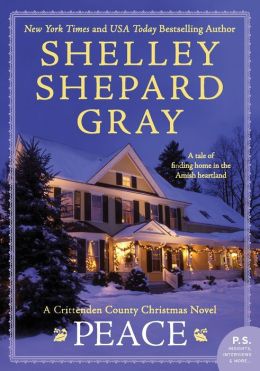 Everyone's going undercover in this month's noteworthy Inspirational reads! From undercover cops to family secrets to the witness protection program, Novembers's Inspirational recommendations feature characters who are not who they say they are …
In Shelley Shepard Gray's Peace, Beth Byler has been keeping her attraction to Chris Ellis a secret, after all he's a DEA agent working undercover in her Amish community. As an outsider, Beth can never have anything more than friendship with Chris. But her life takes a dangerous turn when Chris shows up badly hurt and in need of a place to hide. Going against her better judgement, Beth helps keep him safe and hidden from his enemies, making this holiday season trickier than she could ever have imagined.
Meanwhile, Dr. Carrie Markham is preparing to marry Adam Davidson when she discovers he may not be who he says he is. After getting shot at, Adam spills the beans and tells Carrie he's been on the run ever since he left the witness protection program. Neither know if their sudden enemy is after Carrie or Adam, and the pair must figure out how to survive and maintain their love for each other. See how their story unfolds in Richard L. Mabry's Heart Failure!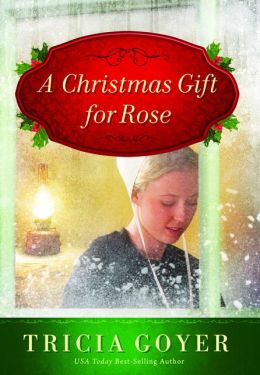 Margaret Brownley delivers a thrilling and fun tale with Gunpowder Tea, in which Miranda Hunt goes undercover for the Pinkerton Detective Agency as a potential ranch heiress to apprehend the Phantom, an infamous train robber. But Miranda's not the only one looking for the Phantom. Unbeknownst to her, Jeremy Taggert, an undercover Wells Fargo agent, is also on the hunt, too, and Jeremy soon becomes Miranda's prime suspect. But an unexpected attraction has her wavering in her conclusions. Will they be able to work together to unmask the true Phantom?
And in our final recommendation, it's not always about who we're deceiving. Sometimes it's about who's deceiving us and Tricia Goyer has this twist on our theme in her heartfelt story, A Christmas Gift for Rose. When Rose Yoder discovers her Amish family are not her biological relations, she wants answers. Who are her biological parents and siblings? As she dreams of getting married and starting a family of her own, she finds it hard to move forward without knowing her true past. Her intended husband does his best to give her the answers she craves, but will she be able to accept the truth?
Time to snuggle up and enjoy the autumn weather with a great book, don't you think? These exciting reads are all available now from your favorite store or online retailer. And for even more Inspirational suggestions, visit our Everything Inspirational Page!