Jennifer Lynn Barnes On The Wild World Of Paranormal Young Adult Novels
Thu, 02/09/2012 - 11:39am — admin
Author Jennifer Lynn Barnes' paranormal Young Adult stories have won this writer an avid fan base. And her last three books have all received RT Top Pick! ratings. Today Barnes talks about the changining world of these supernatural stories about teens and what readers can expect from her latest paranormal novel, Every Other Day.
After a multi-year paranormal boom in young adult literature, it's finally starting to seem like the market might shift. Paranormal books are taking up less room on the shelves, and their domination of the children's bestseller lists seems to have passed. As someone who writes YA paranormal, maybe I should find this concerning, but instead, I'm excited about the possibilities, because as the YA market becomes more varied, I think we're going to see the scope and content of popular paranormal books becoming more varied, too.
Looking forward to 2012, I'm expecting a year of genre blending (would you like a helping of sci fi, thriller, mystery, historical, or action-adventure with your paranormal?), of high stakes, deeply personal choices, and protagonists from the school of Katniss and Buffy Summers, who have compelling romantic relationships (Oh, Peeta. Oh, Spike), but are defined just as much by their relationships with their family and friends, who spend a lot of time trying to figure out not just who they're supposed to be with, but who they're supposed to be. 
What I don't expect is the demise of all things paranormal. I'm an equal opportunity book consumer, reading across genres in both YA and adult, but I will always be attracted to certain things in paranormal books that are harder to find elsewhere: the heightened emotions, the life or death stakes, the re-envisioning of myth, and the potential for metaphor. In Buffy, high school was hell; in a paranormal world, romance doesn't just feel like magic—sometimes, it's actually magical. In my new book, Every Other Day, the character is literally a new person every twenty-four hours, switching between being a super-powered demon hunter and a normal high school girl. She literally doesn't know who—or what—she is, let alone where she fits in or how to relate to other people.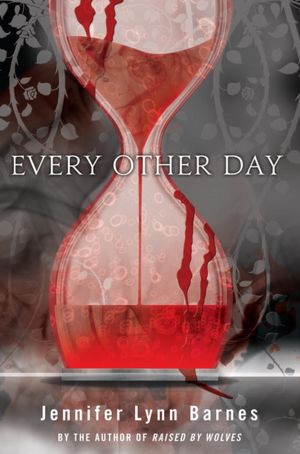 One of the reasons I'm drawn to writing YA paranormal, as opposed to writing books about adult characters set in those same worlds, is that I see paranormal as a genre about what it's like to be on the fringes, to be Other. To know things or have seen things, or—in some cases—to be something that sets you apart from everyone else. And I believe that there is no time in life when those feelings—of being different, of suspecting that deep down, you are not like other people, of being on the outside looking in, or being on the inside and feeling like you're an imposter who doesn't belong there—are more prevalent than adolescence.
That's why I think there will always be paranormal books on the shelves, and why I think paranormal books will always be particularly popular with teens. I think we're going to see a lot of interesting new twists put on the paranormal genre in the next few years, as books fight to stand out in the wake of an oversaturated market—and as a reader, I cannot wait.
- Jennifer Lynn Barnes
You can pick up your own copy of Every Other Day in stores now. For more great YA reads, check out our Everything Young Adult Page!