Joan Wolf On Her Version Of Mary Magdalene's Story
Mon, 04/22/2013 - 11:58am — admin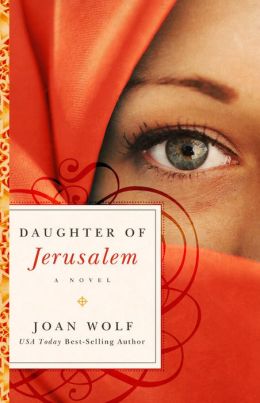 This month author Joan Wolf treats readers to her rendition of Mary Magdalene's story in Daughter of Jerusalem. According to RT reviewer Kerry Sutherland, Mary is a character who "comes alive at the author's hand." We were intrigued by Wolf's tale of love, loss and Mary's relationship with Jesus, and went to the author to learn more about what motivated her to write about a woman who has fascinated people for centuries. 
Daughter of Jerusalem, my novel about Mary Magdalene, was in the back of my mind for a long time before I finally felt ready to sit down and write it. Mary is a fascinating figure, and has been so down through the ages. One of the reasons she is so remarkably interesting is that she is one of the very few women in the gospels who is actually named. Jesus interacted with many women during the course of his ministry, but most of them remain nameless, evidently not of enough interest to the evangelists to deserve identification (they do name many even minor male figures, however).
From Peter's nameless mother-in-law, to the many women who follow Jesus as he preaches around the Galilean countryside, to the woman with the hemorrhage he cures, to the widow whose son he raises from the dead, to the two prostitutes he forgives, to the woman at the well, to the daughters of Jerusalem who weep for him during his final walk through Jerusalem — none of these women are important enough in the eyes of the gospel writers to be named. But Mary Magdalene was. 
This book is Mary's story, from her childhood to the resurrection of Jesus. The backstory is, of course, pure imagination, but it is not impossible that what I describe in the novel could have happened. Her early love for the brilliant young Daniel, the betrayal by Daniel's father when he sells her into a loveless marriage, her search for love with a charismatic Roman — all of these things prepare her to meet Jesus and finally discover that the true meaning of her life lies in Him.
Of all the apostles, she is the most faithful. She believes in him and never fails him. When he looks down from his cross, he sees her. And when he rises from the dead, she is the first person to whom he appears. She shines like a fixed star in the stormy world of first century Palestine, the one person Jesus can always trust, the one person who has seen who he really is and will support him through everything that the Scribes, Pharisees and Temple priest throw at him to bring him down.
Daughter of Jerusalem is about a woman, a great woman, a woman who has been maligned and misunderstood for centuries. I fell in love with Mary when I was writing this book and I think you will too.
- Joan Wolf
You can pick up a copy of Daughter of Jerusalem, available in stores and online now. For more faith-based fiction, visit our Everything Inspirational Page.