Jodi Picoult Versus the New York Times
Tue, 08/24/2010 - 3:56pm — admin
In another Twitter-aided author scandal, last week New York Times bestselling author Jodi Picoult Tweeted:


          NYT raved about Franzen's new book. Is anyone shocked? Would love to see the NYT rave                     about authors who aren't white male literary darlings.

In her short message, Picoult rails against New York Times critic Michiko Kakutani's glowing review of Jonathan Franzen's soon-to-be-released novel Freedom.

While it might be easy to dismiss Picoult's rant as sour grapes (the author received a lukewarm review for her 2008 novel Change of Heart), Picoult does raise an important question – Why doesn't the NYT's Books section cover a greater diversity of literature? Perhaps it is because the so-called "genre fiction," including romance, mystery, urban fantasy and other popular fiction, is not considered literary (even though this is the publishing industry's bread and butter). Or maybe it is because the New York Times audience is just not that interested in these types of books – although this seems unlikely considering that the NYT fiction bestseller list is generally made up of genre fiction.

I think that the real reason why popular fiction is snubbed is because the critics just do not like these types of books. And while it is hard to imagine the Pulitzer Prize-winning Kakutani sitting on a beach devouring the latest Danielle Steel novel, I would like to bring a few recent titles to her attention that even she might deem appropriate to be covered by the New York Times. Like Franzen's Freedom, the following books are stories about of the modern family; light suburban tragedies that take an excruciatingly close look at the inner lives of the characters. Up first up is Picoult herself: 


Jodi Picoult
House Rules

A real look at the changing face of American families. Picoult delves into the social and legal ramifications of having a son with Asperger's syndrome. With the growing epidemic of autism, this type of family is becoming the norm rather than the outlier.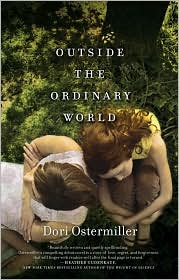 Dori Ostermiller
Outside the Ordinary World

A look into the psychology of modern living. Ostermiller's story illustrates the interconnections that we all have between past and present and how relationships we build can be more far reaching than we can ever imagine.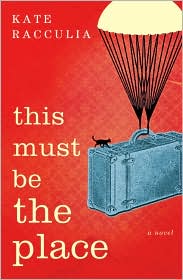 Kate Racculia
This Must Be the Place 

In this heartbreaking tale of grief and loss, Racculia shows the reader that it is impossible to truly know another person. But despite this, we can still create families to belong to.
Jennifer Weiner
Fly Away Home

What happens when you make yourself into the person that you wanted to be, only to realize that you don't want to be that person anymore? 
Readers weigh in: Are you happy with the New York Times book coverage or do you agree with Jodi Picoult that there is an unfair bias toward "white male literary darlings"? What books would you to see the Books section cover?