July 2013: Which Self-Published Book Is Right For You? Take The Quiz!
Wed, 07/31/2013 - 10:16am — admin
With self-published books making big waves in the world of publishing, a reader can feel lost, adrift on a sea of potentially fantastic (but possibly disappointing) tales. Never fear, the S.S. RT BOOK REVIEWS is here to guide you reading happiness. Each month in the magazine we investigate some of the new self-published books and authors that will delight readers in the "Self-pub Hub" column and the reviews sections. So take a look at our top titles of the month and let us guide you to a reading safe harbor by answering a few simple questions about the direction you'd like to set sail. 
***
1. Your main motivation to get out of bed every morning is:
A) Your children. Being a mom is hard work, but it is the best thing that has ever happened to you!
B) Your past. Great memories get you through the tough times
C) Your hope in the future and ability to believe that great things are ahead
D) Your need to stay alive. It's all about survival!
E) Your desire for forgiveness and a chance to start fresh
2. On your ideal date, you would:
A) Go to a basketball game
B) Reminisce about the good old days and work on recreating all of those great "firsts"
C) Go hiking and get up close and personal with nature
D) Go hunting because you know your way around every weapon
E) Compromise and find something you both like to do — which can be no easy feat!
3. Your idea of a romantic meal is:
A) Food from a concession stand
B) An utterly romantic restaurant where gazing into each others eyes over candlelight is always on the menu
C) Fresh fruits and veggies
D) You aren't picky — if it's edible (or even not-so-edible) then it is dinner
E) Something the village's hunters and gatherers have assembled
4. Your perfect man ...
A) Can score a slam-dunk — both in and out of the bedroom
B) Has amnesia and so you don't have to deal with pesky questions about the past
C) Loves you despite the fact you are very different from other women
D) Knows the key to your heart is a shiny new gun
E) Sees how caring you are even when others can't
5. Your goal this summer is to ...
A) Move back in with your parents to regroup
B) Right past wrongs
C) Listen to your intuition and let your heart guide you
D) Suck it up and keep going because you're lucky to be alive
E) Learn to forgive those around you and move on
***
If You Chose Mostly A's … Your life may be at a bit of a standstill, but you still have your kid to keep you going and a new job that you're starting to appreciate. With its story of a single mom who finds herself unexpectedly working as a sports team's foundation coordinator and the NBA star she can't resist, Jamie Carle's sweet, contemporary romance, Rush to the Altar, is the book for you!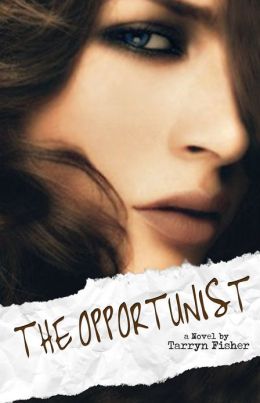 If You Chose Mostly B's ... You have a rather tumultuous history with your former love and have been given the chance to start over — and amnesia may have just become your new best friend. If this sounds like you, then find solace in Tarryn Fisher's The Opportunist. Olivia and Caleb used to be in love, but lies and manipulation destroyed them. Now, in the present, Caleb has amnesia and a girlfriend, and Olivia hopes to make the best of the situation and try to win back Caleb. But the past quickly catches up to them and threatens to once again tear them apart. Looking for an emotionally gripping read? Then this one's for you!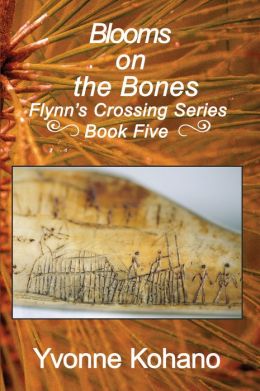 If You Chose Mostly C's … You enjoy relaxing in the garden and you find strength in your values and beliefs. But you are not without troubles as you can communicate with spirits. Readers will meet a similar person in Blooms on the Bones by Yvonne Kohano, in which Tess Willowspring, a florist who can hear spirits, and Powers Ashland, a builder, find themselves in the midst of sudden attraction and powerful spirits who resist Powers' plans to build on a vacant lot. This book is perfect for those looking for a moving story with a Native American flair and a powerful romance.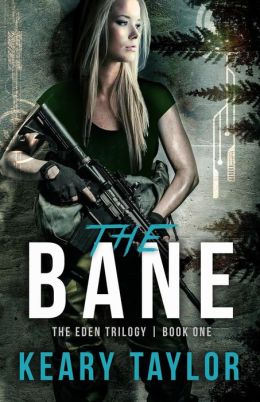 If You Chose Mostly D's … You are a tough, independent, and active person who may not always understand the feelings of your peers, but will do anything to protect those you love most. Eve from Keary Taylor's Young Adult dystopian tale The Bane is the same way and displays these qualities as she struggles to keep her friends and family safe from the cybernetic virus plaguing Earth and its inhabitants. If you like your stories action-packed, then The Bane is for you!
If You Chose Mostly E's … You are in the midst of change and find yourself in an unfamiliar place with people you don't know and a past you can't let go of. Mary Ellen Boyd's Temper the Wind is a great example of this with its powerful historical tale of Taleh and Javan, two people whose pasts are filled with war and death. As they work towards building a new life together, a new danger threatens to tear them apart. This is the perfect book for those looking for a story about new surroundings and the power of forgiveness.
Let us know your quiz results in the comments! You can find all these books and more available online now. And for other digital reads, be sure to check out RT's Everything E-Books Page.