Kresley Cole's Top Five Greatest Things About Endless Knight
Wed, 10/02/2013 - 1:21pm — admin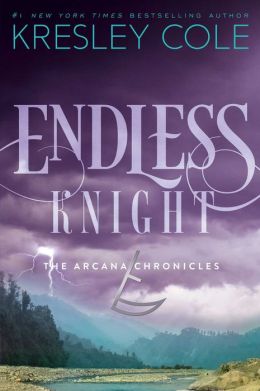 This week Kresley Cole's second foray into YA, Endless Knight,  the sequel to her young adult debut Poison Princess, hits shelves. Want to know more about Kresley's harrowing post-apocalyptic world, where a group of teens with special powers are caught in a power play between good and evil? Then you're in luck! Because today, Kresley shares the five things she's most excited about for the sequel. Take a look:
1. Evie's in full-on Empress mode. Evie, understandably, had a lot to come to terms with in Poison Princess. The world as she knew it was decimated, her loved ones, all gone. And come to find out, she's a powerful, epic, sometimes murderous, Empress? Anyone would need a minute to sort all that out. But in Endless Knight Evie knows her powers … and is not afraid to use them.
2. The game is on. The tarot cards are in play. And Evie made her first kill with Arthur. That means there are other cards on her tail … in Endless Knight we get to meet a whole slew of them, all with different strengths and weaknesses — some of which will be very surprising.
3. Big Bads abound. But the rival cards are not the only evils in this post-apocalyptic world. (Though some of them are truly frightening. I mean, Diablo is one scary dude.) Bagmen and cannibals are among the horrific threats tracking them. Never a dull moment on the road for Jack and Evie.
4. Jack and Evie are finally honest about their feelings. Two words: bathtub scene. You might need a drink of cold water to cool yourself down after that one.
5. DEATH. He's gorgeous, tortured, all-powerful. And he has a legitimate reason to want to kill Evie. But he's got other plans for her …
Endless Knight is available now, so be sure to purchase your copy from your favorite bookstore or online retailer! And don't forget to visit our Everything Young Adult Page for even more YA authors, books and buzz!