Lisa Takeuchi Cullen Reveals How Art Imitates Life
Wed, 06/19/2013 - 12:18pm — admin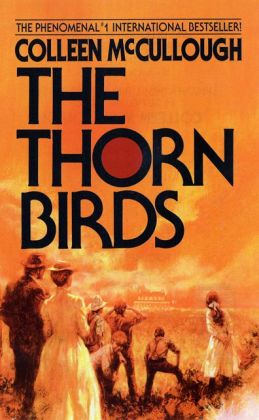 A fantastic story has the power to move us, and for author Lisa Takeuchi Cullen, one story in particular hits a little close to home. Today the author shares how Colleen McCullough's 1978 family drama The Thorn Birds is eerily similar to Cullen's own personal family story — family being the theme Cullen explores in her latest release, Pastors' Wives.
When I first read The Thorn Birds, I didn't immediately recognize the parallels to my own family.
Colleen McCullough's 1978 novel centers on Meggie Cleary, a beautiful girl who lives and works on the Australian estate of her enormously wealthy aunt. Lonely Meggie befriends Father Ralph de Bricassart, a dashing and ambitious young priest eager to win over the aunt's sponsorship so he can advance in the Roman Catholic Church.
As Meggie develops into a gorgeous young woman, her friendship with Ralph blossoms into love. But the jealous aunt fixes things so Ralph has to choose between his ambitions and his heart. He chooses Rome.
Years pass during which Ralph rises swiftly in the Vatican and Meggie marries an unkind man. Yet they can't forget each other.
If you haven't read this romantic classic yet, I won't spoil the rest of the seven-course meal. Suffice it to say I learned that for a young woman, falling in love with a priest is a recipe for trouble.
But my mother could have told me that.
My mother, Hiroe Takeuchi, was born to a wealthy merchant in the south of Japan. It's clear from the photos and family stories that she was a prized belle; an equestrienne recently graduated from a women's college in Tokyo, she'd returned to her hometown so her parents could arrange her marriage to a suitable man.
Their idea of that suitable man did not by any means include my father.
My father was Tom Reilly, otherwise known as Father Tom. A blue-eyed six-footer from Philadelphia, he'd arrived in my mother's city to minister at the Roman Catholic church and help out at the Catholic preschool. It was there he met my mother, who volunteered teaching art.
Like Meggie and Father Ralph, my parents, too, began as friends. Hiroe was unusually adventurous for a woman of her station. She spoke English fearlessly if imperfectly. She traveled abroad to Fresno, Calif., and to Boston. In the formal portraits taken for omiai, or arranged marriage, her kimono is pristine but her eyes are mischievous.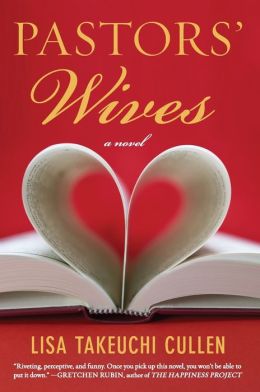 Tom was adventurous, too. He'd joined his religious order because its charitable missions would take him to the far corners of the earth, which in his case meant Japan. It wasn't so long after World War II that many would not recoil at the assignment. After a crash course in which he adopted a Philadelphia-accented, slang-peppered version of the language, he was sent off to the southern island that was home to my mother.
When my siblings and I inquired about that time, Tom liked to say Hiroe chased him until she finally wore him down. Our mother would snort and say, "If I do omiai, I could be lolling in pearl. Lolling in pearl."
In reality, we know, their courtship was no joking matter. The only daughter of the richest man in the city, marrying not the most eligible bachelor available but ... a white American priest? It was the scandal of the year.
Salacious gossip aside, their union rent a hole in both their families. My mother's mother refused to give her blessing. My father's parents expressed its thundering disappointment by not showing up at the wedding. On the big day, my mother wore a rented, Western-style bridal gown instead of an heirloom kimono. In the photos, her smile looks sad.
The frost thawed only after we children arrived, one after another, like four daffodils in a row. And as the years wore on, then the decades, even the family elders accepted that their love might have been inevitable, a marriage written in the stars. So much so that when my mother died of cancer, my father died a few months later of a broken heart.
Though I grieve for them still, I'm comforted that their romance was no tragedy on the order of The Thorn Birds. My parents' love story lasted forty years because when faced with the choice between propriety and true love, both of them trusted their hearts. 
- Lisa Takeuchi Cullen
For more on family relationships, pick up a copy of Pastors' Wives, available now. You can find more genre news and coverage on our Everything Inspirational Page.