Love Is Love: A Collection Of LGBT Young Adult Stories
Tue, 05/28/2013 - 12:32pm — admin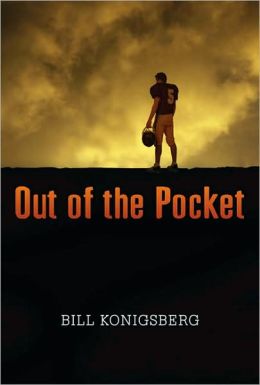 One of the aspects of the romance genre I love the most is the level of acceptance readers and authors demonstrate. It is truly inspiring to see book lovers show the same amount of passion for same-sex couples in books as they do their favorite male-female couples. As an avid reader of LGBT literature, I thought I would recommend a few Young Adult titles for those looking to familiarize themselves with the genre.
One of my all-time favorite books is Out of the Pocket by Bill Konigsberg. This YA title tells the story of 17-year-old Bobby Framingham and his journey to acceptance as he deals with being a recently outed football star. The romantic sub-plot is subtle, but wonderful and it still makes me smile. The author addresses relevant concerns with maturity and accessibility, which makes for a heartwarming read anyone will enjoy.
Another stunning YA novel worth checking out is Julie Ann Peters' Luna. I read this book a couple of years ago for school and found myself absolutely moved by the story. For anyone looking to gain further insight into the transgender community and what it means to know someone who is transgendered, this is a must-read. Luna will pull at your heartstrings and leave you awestruck.
While I have yet to read it, Malinda Lo's Ash is a highly praised retelling of "Cinderella" featuring a lesbian teen. This unique take on the timeless fairytale is sure to enchant readers and provide them with a refreshing and thoughtful tale of love, friendship, and inner-strength.
Although geared towards a slightly younger audience, Marco Impossible by Hannah Moskowitz is a charming story about what it is like to have a gay best friend and the lengths one would go to protect and help them. The story features a cute romantic edge to it that will make readers smile. Moskowitz is also the author of Gone, Gone, Gone, a heart-wrenching story about the aftermath of 9/11 and two teen boys who fall in love despite their personal troubles.
There are dozens more books I would recommend, but those are some of my favorites that I hope you will love, too. Be sure to tell me which LGBT titles you love and what you think of the ones I mentioned today. Happy reading!
Have any LGBT romances you recommend? Share them in the comments. For more YA love stories, visit our Everything Young Adult Page.