Lusty Coeds: New Name For New Adult?
Thu, 01/24/2013 - 11:12am — admin
In early December, former RT intern, and current St. Martin's editorial assistant, Lizzie Poteet and I were joking via Twitter that New Adult, the hot new subgenre starring protagonists ages 18 to 25, should be renamed more evocatively. Poteet, a new adult herself, noted, "I prefer Adult 2.0 or Au Courant Adult." But after discussing the steamier nature of some of the books, we settled on "Sleazy YA."
It seems U.K. newspaper The Independent feels similarly about New Adult, because they're attempting to rechristen the subgenre "Steamies." In a recent article they published, the paper cited the blushworthy works of Abbi Glines and Liz Bankes, up-and-comers in the genre, as evidence that YA had gone 50 Shades.
Now Twitter joking and trend pieces aside, do New Adult books have that much sex in them? I've read quite a few, and I'd say that like most books out there, there's a range. Are they as hot as 50 Shades, or any other erotica out on the market? Oh my no, though I know that Glines' work has made some of my fellow publishing friends blush quite deeply. In some ways, 50 Shades has become such a cultural touchstone that sometimes, in more general publications, the title seems to stand in for "any romance novel ever." 
For parents wondering if their kids should read New Adult, I'd liken the sex scenes in most to what a contemporary romance features. Because, after all, that's what many of these New Adult titles are, contemporary romances starring characters who still attend frat parties (though I had a friend who hit the frat scene late into her 20s ... ) and worry about grades and finding their place in the world. Were you reading Danielle Steel and la Nora in high school? I was, too. 
And as we discussed in RT's feature on New Adult, are these books really any steamier than many young adult books out there? For most of the YA authors we talked with, the resounding answer was "Um ... no."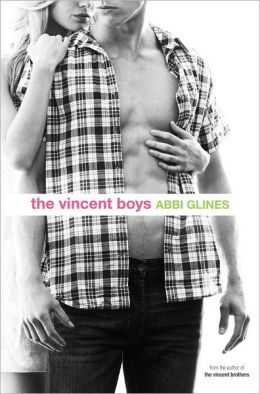 The thing that makes New Adult so addictive, assisting in its meteoric rise in popularity, is the passion that these characters feel for each other. And I don't necessarily mean in a graphic way. They're obsessed with each other, just the way you were with that frat boy freshman year, remember? It's the depth of feeling that works, that makes any romance in any genre work, for that matter.
And for me, as a journalist who covers the publishing industry, that's the real story here, that self-publishing has allowed authors to prove that there is a huge market longing for books about dramatic, early twentysomethings, who, yes, sometimes have sex, sometimes on the page, sometimes off. 
So call them what you will, Steamies, Sleazy YA, Adult 2.0 or New Adult, these books are fun and sexy. Only you can decide if your kid is old enough to read them, and if you're really curious, why not pick up a title yourself? Who couldn't use a trip back in time, to remember how much fun college could be? (It's especially fun if you can close the book and remember you're not actually in college anymore.)
We'll keep watching this new genre with interest, as we do with all publishing happenings. In the meantime, we just remembered that we need to send an email to request those new Glines titles ... 
- Elissa Petruzzi
Looking for YA news, coverage and trends? Visit our Everything Young Adult Page. For something a little steamier, visit our Everything Romance Page.