Mainstream Overview: August 2013
Mon, 08/05/2013 - 12:03pm — admin
With bright, warm days just made for lazing by the pool and cool, cozy nights ideal for bonfires, August is the perfect month to gather the family together for some good ol' quality time. Of course, those family get-togethers often involve loads of crazy adventures, fond memories — and drama. This month's selection of mainstream fiction titles are heavy on the high jinks, sure to enthrall readers with their moving, entertaining stories of family and the delicate bonds that knit us all together.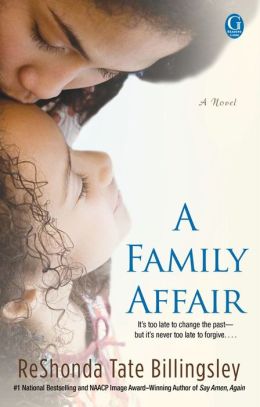 In ReShonda Tate Billingsley's A Family Affair, resentment and regret abound after Olivia learns that her father, Bernard Wells, is still alive — and a wealthy businessman to boot. Olivia sets out to track him down so he can assume responsibility for her troubled childhood and unrealized dreams of dancing at Juilliard. Bernard may be happy to welcome his daughter back into his life, but his heiress wife is not. Silenced with a large sum of cash, Olivia finds herself dealing with consequences and regret. Cellist Judith Raphael has her own troubles with her father in Happy Any Day Now by Toby Devens. With a job she loves, a relationship with a fellow orchestra member and a strong bond with her mother, Judith couldn't be happier. But when an old flame re-enters her life along with her father, who's determined to win back both Judith and her mother, her world is turned upside down. Will she be able to overcome these new obstacles or will she lose any chance at happiness? And in Recipe for a Happy Life, Brenda Janowitz introduces readers to Hannah Goldman, a hard-working lawyer and widow who has always resented the life her absentee father and photojournalist mother imposed upon her. At least Hannah has her grandmother, a socialite with a sanctuary of a home in the Hamptons. But after being accused of trying to murder her peanut-allergic boyfriend, Hannah discovers the family of her law-school nemesis lives next door to her grandmother. An unexpected romance ensues and Hannah might just find exactly what she needs to turn her life around.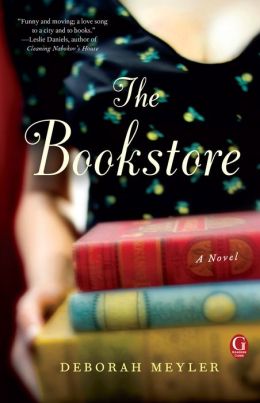 Moving away from father issues to baby drama, these next books examine the trials and triumphs of being pregnant. In Vanessa Davis Griggs' The Other Side of Divine, Paris isn't sure if her unborn child is her husband Andrew's or her lover Darius'. Darius has his own problems to deal with, though, like being kicked out of his house by his wife, Tiffany, for his affairs — but Tiffany's not sure if she can truly let him go. Meanwhile, in The Bookstore by Deborah Meyler, recent British art history graduate Esme unexpectedly becomes pregnant, throwing her financially-sound boyfriend into a tizzy. To keep herself — and her unborn child — afloat, Esme takes a job at the local bookstore, where she meets various people who, along with the books, help her grow.
Last, but not least, Ursula DeYoung's Shorecliff brings it all together and weaves a moving and provoking tale of family, betrayal and lust. When his cousins, aunts and uncles gather to spend the summer in Maine, 13-year-old Richard thinks it'll be a summer he'll never forget. But no one is prepared for the drama and confusion that unfolds. With colorful characters and an unexpected tragedy, DeYoung delivers a powerful story about what makes or breaks the bonds of family.
Curious to know how these stories unfold? Then be sure to pick up these dramatic and moving books today in stores or online! And stay up to date with the latest mainstream fiction news on our Everything Mainstream Page!