Mainstream Overview: January
Mon, 01/27/2014 - 12:56pm — admin
Nothing is as it seems in this overview of our favorite January mainstream reads. This time, we're adding a little magic and supernatural spice to the mix! So hold on tight, because this is going to be a magical ride!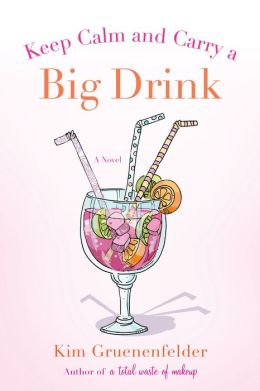 Fans of CBS's Ghost Whisperer are sure to devour Karen White's Return to Tradd Street. Melanie Middleton has a lot on her plate: she's single, pregnant and struggling to decide whether or not she should marry her baby's father, Jack Trenholm. To top it all off, her ability to communicate with ghosts has disappeared thanks to her pregnancy. When the remains of a child and a malicious ghost surface in her haunted home, Melanie must get to the bottom of things — and fast.
In Keep Calm and Carry a Big Drink by Kim Gruenenfelder, a year has passed since Seema, Nic and Mel pulled the magical charms from Nic's bridal shower cake, and the three friends now find themselves navigating life through different waters. While Nic and Seema's lives are seemingly perfect, Mel is 32, single and on the verge of being homeless. At her wit's end, Mel pulls another charm from a cake, this time at Seema's shower. When things once again don't go as she'd hoped, Mel takes matters into her hands and jets off to travel the world. Maybe now she'll find the happiness she desires.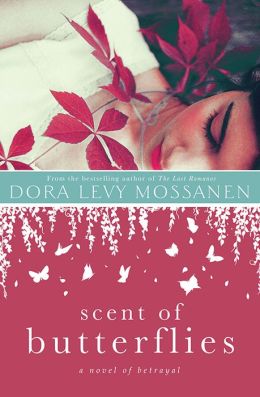 Jan-Philip Sendker delivers another intriguing tale with A Well-Tempered Heart, in which Julia, a successful attorney, begins hearing a woman's disembodied voice and soon learns she might be sharing a body with another soul. Reuniting with her brother in Burma, Julia sets out to discover who this other woman is and how to set her free.
In What I Had Before I Had You by Sarah Cornwall, Olivia is still dealing with being newly divorced when she must face her son's recent diagnosis of bipolar disorder. Needing to get away, she takes her children to Ocean Vista, New Jersey, the hometown she hasn't been back to in years. When her son disappears, Olivia finds herself thinking about her twin sisters, who her mom swears are dead. But Olivia knows and believes otherwise. Will she be able to solve the mystery surrounding them, and find her son at the same time?
Finally, in Scent of Butterflies, Dora Levy Mossanen tells the tale of Sonya, a woman who leaves Tehran for America after being betrayed by her husband and best friend. Settling in California, Sonya becomes entangled in her own hurt and begins planning her revenge as she takes up gardening. Armed with poisonous flowers, Sonya delves deeper into a fantastical madness. But the arrival of her husband and friend may bring more dangerous secrets than she could ever expect.
Curious to see how these magical stories unfold? Then head to your nearest bookstore, virtual or brick and mortar, to pick up your copies! And for more mainstream magic, visit our Everything Mainstream Page!