Mainstream Overview: September 2013
Mon, 09/23/2013 - 10:14am — admin
"Sisters, sisters/There were never such devoted sisters … " it's a classic line from Irving Berlin's song "Sisters," from the beloved film White Christmas. (It's possible we watch this movie every year while making Christmas candy.) While the holiday season is still a few months away, this month's mainstream recommendations all feature sisters and the trials and triumphs they face. Take a look:
***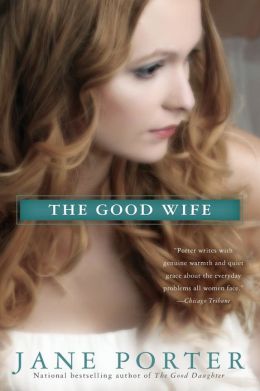 In Jane Porter's The Good Wife, the final installment in the Brennan Sisters series, youngest sibling Sarah must face the fact that her baseball player husband is cheating on her. Left to care for their children while he travels, Sarah is almost at her breaking point when a shift in her career forces her to decide whether to forgive her husband, or finally move on with her life.
Rosie Thomas weaves an emotional tale in Constance, in which successful musician Constance Thorne reunites with her estranged sister, Jeanette, when she learns her sister is dying from cancer. Will Jeanette be able to forgive Constance for having an affair with her husband before it's too late?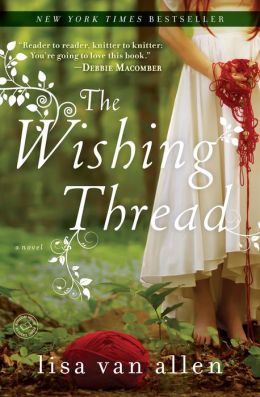 In The Wishing Thread, Lisa Van Allen adds a bit of magic to her story of the Van Ripper women, known for the spells they weave into their stitchery. The subjects of town whispers and frowns, the Van Ripper women have become isolated and when one of the aunts dies, the remaining women gather to decide whether or not to continue with the family business. Meanwhile, the town is rallying against a greedy businessman. Will the Van Ripper sisters and women be able to decide the correct path for their family, and their town?
While not related by blood, Kitty and Laney in You Knew Me When by Emily Liebert used to be as close as sisters, even sharing the same dream of living a New York City life. But when Laney gets pregnant, marries, and stays in Vermont, Kitty sets off for New York to live the life Laney always wanted. After not speaking for twelve years, the two women are brought together when a friend dies and they're charged with clearing out the house. Will they be able to reclaim their former friendship and sisterhood?
And finally, in Sister Betty Says I Do by Pat G'Orge-Walker Sister Betty is all set to walk down the aisle, but her fiance suddenly becomes ill. She suspects he's hiding something, but she doesn't have much time to contemplate this with her son's relationship troubles. Betty soon finds her life starting to unravel and she has to find a way to get back on track — and fast.
***
Be sure to pick up these sisterly tales in stores or online today! And for even more mainstream authors and books, head on over to our Everything Mainstream Page!