March Multicultural Fiction News and Giveaway!
Fri, 03/04/2011 - 10:44am — admin
Black History Month may be over, but we know readers are constantly looking for great multicultural fiction. So this month we are debuting our new multicultural fiction wrap-up. In this column we take a look at some of the multicultural books that have gotten top ratings this month, spotlight recent multicultural fiction news, share some upcoming projects and host a giveaway from the must-read author Brenda Jackson. Take a look!
March Multicultural Picks
Mainstream Fiction
Ni-Ni Simone's latest follows twenty-something heroine Seven. This college student's relationship with her long-time boyfriend is cooling as a new man tries to capture her heart. Which man will win Seven for good and what is her boyfriend actually up to? Questions abound in this entertaining read!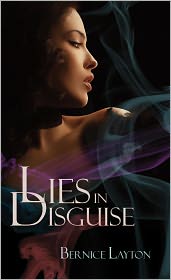 Romantic Suspense
Lies In Disguise by Bernice Layton
In this new tale from Bernice Layton, Charlene's twin sister dies under mysterious circumstances. Charlene assumes her identity to uncover the killer. But will her sister's husband and children see through the ruse before Charlene figures out who is behind the crime?
Read a message from the author >>
Contemporary Romance 
A Silken Thread by Brenda Jackson
It's fast-moving drama in the first of a new series set in the town of Hattersville, Ohio — home to a wealthy community of African Americans. The best-laid plans often go awry when a heavy-handed mother is in the picture. Although Erica and Brian are planning to get married, Erica's mother has a different man in mind to play the role of groom for this bride-to-be, and she isn't afraid of using deceit to get her way!
Multicultural Fiction News
Kathryn Stockett is sued by former maid who claims she is the inspiration for the negatively portrayed servant in the bestselling book The Help. From NYTimes.com >>
The Times of India reports on the rise of "global crime fiction". Read the article >>
Author Bernice L. McFadden explains why celebrating black history needs to take place every month and not just in February. From AOL news >>
New Projects Announced
Carol Weber has just sold his next three books. The first, The Man In 3B, will be published from Grand Central in October 2012. 
Zuri Day's next novel from Kimani was just announced. In Diamonds and Desire a woman finds love with a construction worker, only to find out that he is not who he says he is. Release date TBA.
Fans of Mary B. Morrison get ready — the author has just signed a book deal for three stories to be released by Kensington. No word yet on the titles and plots, however, we can tell you that this was a "major deal" which means a payday of over a half a million dollars for the author.
Giveaway
Three lucky winners will receive a copy of this month's Top Pick! contemporary romance A Silken Thread by Brenda Jackson. To enter leave a comment on this blog post about why you're excited to check out the first in this new series. Or you can email your comment here with your US mailing address and the subject line "Brenda Jackson's A Silken Thread Giveaway." The winners will be notified on Friday, March 18th.