May 2013: Which Self-Published Book Is Right For You? Take The Quiz!
Wed, 05/22/2013 - 8:08am — admin
It seems everyone is self-pubbing these days, which is great for us — more delectable male characters to choose from! But with all these hot heroes on hand, which one should we take home? (Champagne problems, right ladies?) Our solution? An RT self-pub quiz! Read on and make your selections to find the man who'll make your month!
***
1. Where would you like to go on your summer vacation?
A) What's wrong with staying close to home?
B) The English countryside sounds just about right.
C) Who needs an exotic locale when I can take refuge in a guarded safe house.
D) Give me a lakeside cabin for a little R&R anytime.
E) It really doesn't matter where I end up, as long as my guy comes with me.
2. There is nobody you'd rather spend your time with than ...
A) A group of smart, fun like-minded people who don't have any agenda.
B) An honorable man intent on protecting his family.
C) Someone who understands my pain and is willing to help me heal.
D) An uncomplicated, small town man who lights up my life.
E) An ex who works double time keeping me safe … mind and body.
3. When taking a picnic, you make sure to bring:
A) Binoculars because there's nothing like people watching.
B) Meat pies and sticky toffee pudding … yum!
C) A sniper rifle 'cuz I never know if I've been followed.
D) Sandwiches, sodas and other assorted all-American snacks.
E) There is no way I'd got on a picnic … way too many eyes. I prefer a quieter spot that allows a little privacy for me and my man.
4. Your seasonal outfit-of-choice is ...
A) Shorts and a tee, nothing fancy here.
B) A dress would be nice, minus the corset, of course.
C) A bullet proof vest — enough said.
D) A filmy summer dress and comfortable sandals.
E) My guy prefers me in nothing at all!
5. Your goal this summer is to ...
A) Find some direction in my life.
B) Overcome society's prejudices.
C) Justice, at any cost.
D) Find everlasting, true love.
E) Adapt to a new lifestyle that is a bit … uncomfortable … at first.
***
If You Chose Mostly A's … then you will want to consider picking up a copy of L.K. Madigan's Project: Boy Next Door. This Young Adult story features Melvin Pepper, the teen son of a wealthy mogul. And while Melvin has anything and everything that money can buy, the one thing he wants — a normal life — is just out of his reach. That is, until he decides to enroll in a public school and pick up a night job as a busboy. But keeping up with this new, different life for this socially awkward teen is much more difficult than he ever thought, as is hiding his secret from his new friends.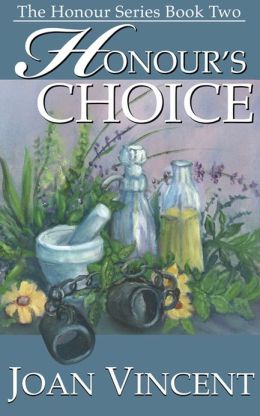 If You Chose Mostly B's ... there is a historical romance with your name on it! Joan Vincent's Honour's Choice takes place in England in 1809 and recounts the romance between middle-aged widow Sarah, Lady Edgerton and Hadleigh Tarrant, a young gentleman who gets in trouble when he tries to take on a ring of French spies to protect his foster brother. Sarah nurses Hadleigh back to health after he is attacked, but their different ages as well as economic stations may make a lasting relationship impossible.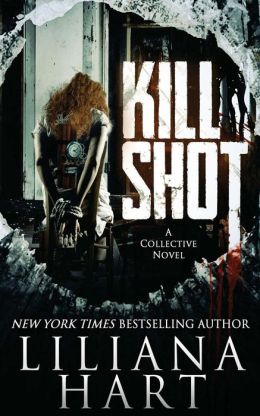 If You Chose Mostly C's … and aren't afraid of taking a look into the darker side of human nature, then Liliana Hart's Kill Shot is just the story for you. After her daughter is killed, ex-CIA agent Grace Meredith has gone rogue and will take any sniper job in order to further her agenda to find those responsible for tearing her family apart. Grace's husband, Gabe, has been in the wind since the death of their daughter, but after learning his wife is on a course of self-destruction, he knows he must step in and save her, both from their mutual enemies as well as herself.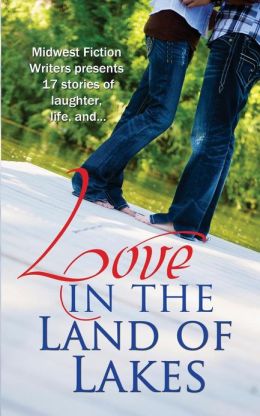 If You Chose Mostly D's … Love in the Land of Lakes, a contemporary anthology by the a group of romance authors including Lizbeth Selvig, Ann Hinnenkamp, Susan Sey and others will sure deliver the romance you desire. With a collection of seventeen stories all set in Minnesota, the land of 10,000 lakes, there is certainly a tale to delight every reader.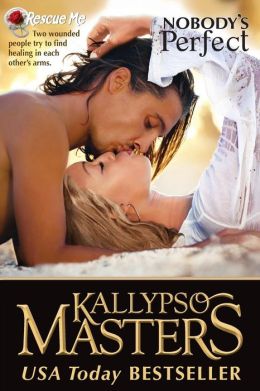 If You Chose Mostly E's … then it is time to let go of your inhibitions and dive headfirst into the BDSM erotic romance Nobody's Perfect by Kallypso Masters. Abused by her father, Savi Baker is on the run with her daughter. With nowhere else to turn, Savi contacts Damian Orlando in hopes that the ex-military man can keep her safe. But while Damian certainly can keep her away from her tormentor, he is not sure Savi will be left unscathed by his lifestyle. Damian is the resident sadist at the Masters at Arms club and uses bondage and submission in sexual play, however, Savi needs tender care not whippings … or does she?
Let us know your quiz results in the comments! You can find all these books and more available online now. And for other digital reads, be sure to check out RT's Everything E-Books Page.