Modern Flair: Historical Romances With Modern Issues
Thu, 08/01/2013 - 1:01pm — admin
Whether its a lavish ball or enchanting Scottish castle, readers of historical romances love the sweeping grandeur of the past. However, most of us can't relate to the issues that many heroines face which can include anything from being married to a dashing duke to reclaiming a kingdom. But it appears this may not be a problem anymore since one of the trends we're noticing in historical romance is the inclusion of modern, recognizable issues. Today we are highlighting some recently released "modern" historicals and see what you think about this shift in the genre.
***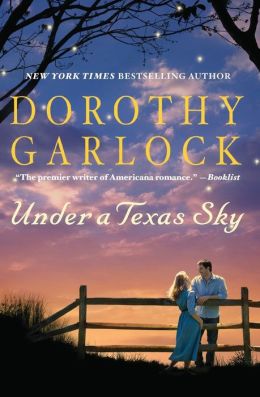 First up we have Under a Texas Sky by Dorothy Garlock, a 1932-set story about Anna Finnegan who wants to escape the hardships of having grown up on the streets of Chicago by becoming a Hollywood star. Her dreams begin to come true when she lands the lead role in a movie filming in a Texan town. Blacksmith Dalton Barnes has enough on his plate without adding strangers coming into town to film a movie. But when he and Anna meet, sparks fly, and the two find themselves thrown into a dangerous plot that tests both their dreams and desires.The timeless theme of wanting more out of life is sure to resonate with readers and adds a sensible, unobtrusive modern flair to this charming read.
In Pamela Nowak's Changes, which revolves around the true events of the trial of Ponca Indian Chief Sleeping Bear in 1879, tells the story of Lise Dupree, a librarian who is pulled into the controversial trial when her aunt is arrested. Offering to help Zach Spencer, the District Attorney, Lise finds her views of equality and justice changing. Readers will find the Lise's job as a librarian refreshing and unique given the 1879 setting, a time when women were still trying to claim their place in the workforce, and will also be able to relate to the themes of adversity and equality.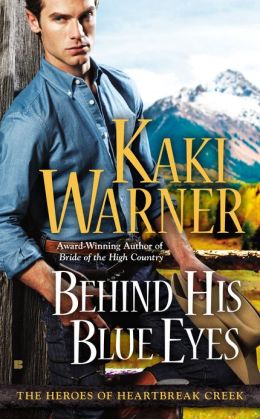 Playing on relevant and contemporary themes of dementia, depression and guilt, Kaki Warner's Behind His Blue Eyes offers plenty of modern aspects for readers to connect with while the story takes place in the 1870s. Heroine Audra Pearshall has a lot to deal with, especially now that her father's dementia has gotten worse, and the last thing she needs is a railroad crossing through her land. As she works to stop the construction, she meets Ethan Hardesty, the man in charge of the railroad. As they begin to develop a delicate trust, Audra soon learns that Ethan may not be all he appears. Readers who know or have known someone with dementia will undoubtedly connect with Audra's guilt and struggles over caring for her father, while others may identify with her need to save her land and stand up for what she believes in.
And, finally, in Swimming in the Moon, author Pamela Schoenewaldt presents readers with a moving tale set in the 1900s about a mother and daughter who set out to rebuild their lives and become part of the society of immigrants. As Teresa, the mother, uses her talent as a singer to find work, her daughter, Lucia, joins the labor force and begins leading the charge in improving factory conditions. Readers who have faced financial troubles will be able to relate to Teresa and Lucia's need to make ends meet, and many will also connect with the changing dynamics in Teresa and Lucia's relationship as mother and daughter.
Alright, readers, what do you think? Do you like historical stories that feature contemporary issues and situations? Let us know in the comments and be sure to pick up the featured titles in-stores or online today! And for more sweet love stories visit our Everything Romance Page.