Molly McAdams Talks New Adult, Love Triangles And From Ashes
Tue, 01/15/2013 - 2:19pm — admin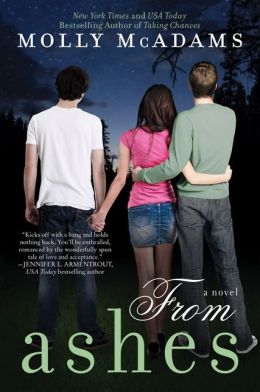 Author Molly McAdams, one of the breakout stars of the New Adult genre, recently followed up her popular debut, Taking Chances, with another dose of love triangle drama in From Ashes. In this digital release, McAdams tells the story of Cassidy, an abused young woman with a painful past who is on the path to true love with Gage when her budding relationship is sabotaged by her best friend, Tyler. Today RT contributor HL Bailey asks the author about her books, the New Adult genre and the timeless appeal of love triangles.
***
Did the incredibly positive response from your debut novel Taking Chances drive you to write another story about a love triangle?
Actually, no! I had both Taking Chances and From Ashes completed, and two in the works, before I ever published Taking Chances. And even with the other books I want to write, those two are the only triangles at the moment! 
In From Ashes, Cassidy escapes to Texas to get away from her mother's abuse. Is there any aspect of abuse you want to shed awareness on by writing From Ashes?
Too often people will look the other way when they suspect someone is being abused for fear that the abuse will get worse, or they just don't want to get involved in the mess. Don't keep quiet. That individual may not be able to get themselves out of the situation for whatever reason, and you can be the person that saves them.
What made you decide to write the book from the perspective of both Cassidy and her love interest Gage?
It was initially just Cassidy's perspective, and so we didn't realize that Tyler was manipulating Cassidy and Gage, it just looked like Gage was seriously rude. And I didn't want that. Because I knew what was happening, I was in love with Gage, but I knew no one else would understand until sometime way far in when Cassidy and Gage finally talk. I just felt like by that time people wouldn't understand the attraction or just not want those two together. It made Tyler look like the hero, which to Cassidy, he was. But I didn't want the readers to be Team Tyler ;) So by adding Gage's perspective, we were able to understand what was going on, and even though it made me want to punch my laptop and I spent a lot of time yelling at Tyler … I like it much better with Ty as the bad guy than Gage just being a jerk.
This story involves several misunderstandings. What inspired you to base the plot and specifically the climax on the concept of misunderstandings and lack of communication?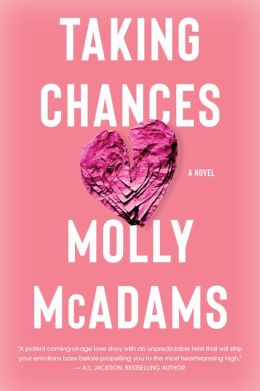 But to be perfectly honest, it just happened without me even realizing it. Cassidy didn't love Tyler that way, and I didn't know how I wanted Tyler to try to keep her to himself, next thing I know he was lying over and over again. Since the book was originally only Cassidy's POV, it made a lot of sense that she wouldn't just talk to Gage to figure it out for herself. She had trust issues, and Tyler was her rock. She trusted him with everything, so why would she think he was all of a sudden lying about this? By the time I added Gage's POV, there was no way I could change what Tyler was doing. And sure, Gage could have/should have taken initiative to talk with Cassidy, but Tyler was his family and he already thought he was crossing lines that weren't meant to be crossed since Cassidy was supposedly Ty's. It was like everything that happened either confirmed that she was Tyler's or reminded him that he was pushing it and that he needed to back off. By the time the climax of the book takes place, there's already so much misunderstandings and lack of communication between them; it felt unnatural for them to all of a sudden have the communication thing down perfectly. So I knew I needed to keep playing on it.
Cassidy's and Tyler's friendship would not be described as normal by any means. She becomes dependent on Tyler due to her mother's abuse. Was it challenging describing a plausible relationship that some people might have a difficult identifying with?
I have to say no…only because I really understood Cassidy. Don't ask why — I didn't come from an abusive situation — I just always felt connected to her; she was very real to me. So her relationship with Tyler just made so much sense to me. You grow up with only one person really knowing you, you depend on them and they take care of you. She's going to trust, and be comfortable with him in a way that people can look at and question what their relationship is. They have a bond that a lot of people will never experience in their life. I understood that from the moment I met Cassidy and Tyler (I'm not crazy, I swear) ;) so, in understand that, their friendship was pretty simple to me and explaining it was the first, and probably one of the easiest parts for me. Or … the way she viewed their friendship anyway!
You've mentioned you like to write about love at first sight since that is how you and your husband fell in love. Any plans to write a story about love developing over time?
Somewhat! I have some that are in the works, and a few ideas, where it is much slower for them to come together. But still there's that attraction there from the beginning. It's just more of an issue of the character's not wanting to act on the attraction or the timing being all wrong.
Curious to learn more about Cassidy, Gage and Tyler? You can download a copy of From Ashes, available digitally now! For more books for young readers visit our Everything Young Adult Page.