Monica McCarty On Why Highlanders Make The Best Heroes - With Giveaway!
Mon, 07/15/2013 - 11:55am — admin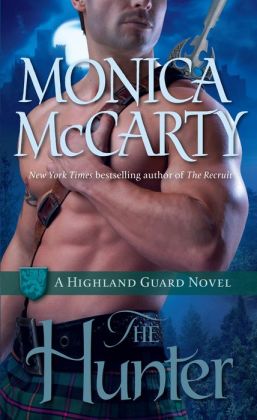 When it comes to Scottish heroes, we love everything about these tough brutes. And an author who writes some of the most delicious Highlands men — Monica McCarty. Today the author shares her top 10 reasons why her Highland Guard outshines all the other heroes, and we're giving one reader the chance to win McCarty's entire series, including her latest release The Hunter!
***
Top Ten Reasons why the Highland Guard make the Best Heroes:
10. You have twelve strapping lads in plaid to choose from
9. I did say strapping, right?
8. You loved Braveheart, but you prefer Gerard Butler to Mel Gibson
7. You think the idea of "SEAL Team 6 in kilts" is pretty hot
6. You really want to know what is under that plaid
5. If you ever find yourself surrounded by a score of English knights in chain mail you're covered
4. Where else can you find 12 guys who are each (1) over six feet tall (2) ripped and (3) look like Chris Hemsworth, Henry Cavill, Gerard Butler, Channing Tatum, Joe Manganiello, Clive Stanton ... you get the picture
3. They know how to say lass with a really sexy brogue
2. They think Iron Man, Thor, Superman, Spiderman, Aquaman, etc. are wimps
And the #1 reason ... They wield really long swords (sorry I couldn't resist)
- Monica McCarty
GIVEAWAY ALERT: One lucky reader will win the complete set of Monica McCarty's Highland Guard series including the newly released Top Pick! The Hunter. To enter, comment here telling us your top reason why highlanders make the best heroes. You can also e-mail your response here with the subject "Highlander Giveaway." U.S. addresses only please. The winner will be announced July 19.
UPDATE: The winner is Connie Dowell
You can pick up a copy of The Hunter, available digitally and in print now. And for more sexy Scottish men, visit our Everything Romance Page.