Move Over Billionaire Doms, Nerds Are The Next Erotica Trend
Thu, 06/06/2013 - 11:45am — admin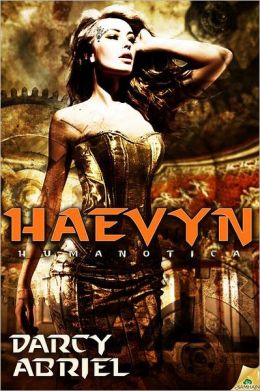 Each month, the pile of books that comes in for review in our erotica section is at least as tall as the Dark Tower of Barad-dûr, and if you understand that reference, you are my people, and I know you feel my pain.
Because usually, nowhere in that pile is the kind of book I'm looking for, and that my friends are asking me to find: the nerdrotica. Sure, I love the dust-covered cowboys and the strutting rock stars, and even the flogger-wielding CEOs. But what I'm really looking for is hardcore nerdy smut. We're talking robots getting it on, freaky cosplayers, strip Magic the Gathering — you name it. And if the words "Dungeon Master" mean your fantasy play parties involve a 20-sided die as well as a 20-tail flogger, I bet you've been looking for it, too. And it's okay to admit it. We're all geeks here. 
The first books I stumbled upon were Darcy Abriel's Humanotica series. Set in a steampunk world with additional elements that bring to mind William Gibson's cyberpunk universe, ( I know, right?!) Silver and Haevyn have it all: political intrigue; humans enhancing themselves with artificial parts to the point where they can be deemed legal chattel; and best of all, some of the edgiest sex imaginable outside the realm of safewords and basement dungeons. With HALF-HUMANS, HALF ANDROIDS!
But that's only one series. Where was the rest? There had to be more. I took a quick Twitter poll and scoured our archives and came up with a few, including Defying Convention and Geek Love, but those leaned more toward the romantic comedy and less toward the down 'n dirty nerdrotica I know has to be out there.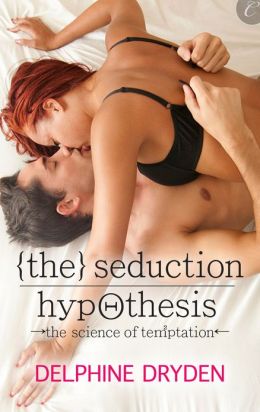 Our own Elisa Verna took pity on me and steered me toward Delphine Dryden's Science of Temptation series (two books out so far, with a third expected this December) which features scientists, PhD students, and cosplayers getting their Dom/sub on in various situations. The first story, "The Theory of Attraction" has a rocket scientist getting social interaction lessons. Book two, "The Seduction Hypothesis," is a July issue Top Pick. I burned through in a single sitting, devouring this story about a heroine role-playing as a character from a BDSM-themed graphic novel at a con and letting her inner sub out. Now that's what we're talking about!
But that can't be all of it, can it? Isn't there more out there? Aren't there more of you like me, longing for hot reads about those boys who always sat up front in math and science. Who stroked their slide rules so fondly you know they'd be great at other things.
Shanna Germain and Janine Ashbless proved there's a market for nerdrotica last fall with Geek Love; their crowdfunded anthology of geek-flavored erotic stories and artwork raised more than four times its original goal on Kickstarter, proving that readers are willing to go out of their way to find what they're looking for, even if the traditional publishers aren't putting it out.
I'm left wondering why millionaire Doms are hot and level 90 mages not? Is it assumed that the nerd crowd will stick to paranormal romance and sci-fi fantasy and isn't looking for erotica featuring some of their own?
Do you have a favorite nerdy erotic romance? Tell us in the comments. For more genre news and coverage visit our Everything Erotica Page.