Navy SEAL Anthology To Benefit Medical Research For Veterans
Fri, 11/11/2011 - 1:55pm — admin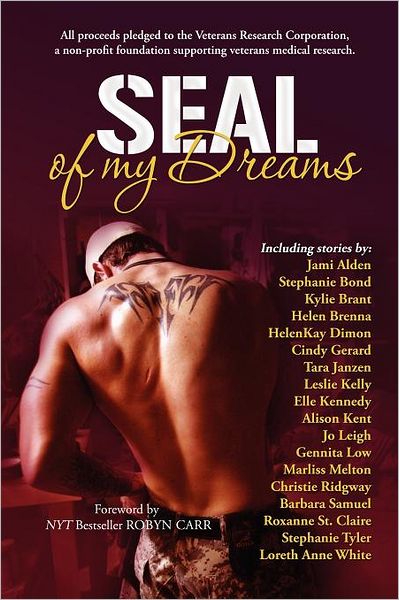 In honor of Veterans Day, Bell Bridge Books has released a Navy SEALs anthology, SEAL Of My Dreams, featuring short stories from 18 romance authors about heroic soldiers the women who love them. As if patriotic tales about men in uniform from some of our favorite writers wasn't enough, all of the proceeds from the book will go to the Veterans Research Corporation, a non-profit organization that funds medical research for veterans.
Ranging from heartwarming to heart racing, SEAL Of My Dreams is packed with stories from Stephanie Bond, Jami Alden, Alison Kent, Cindy Gerard and more. From suspenseful tales such as "Panama Jack" by Tara Janzen, to lighter reads like Leslie Kelly's "Wrapped and SEALed," SEAL of my Dreams is sure to have something for every romance fan. 
The idea for the collection came about in May when author Christie Ridgeway tweeted a hunky picture of a SEAL gearing up for combat. The picture was followed by another tweet in which Christie suggested that her and fellow romance authors compile a collection of SEAL-influenced shorts and donate the proceeds to charity. We have to say, that these photo certainly inspires us! 
So if SEAL Of My Dreams brings out the flag-waving American in you, and you're ready for a fresh batch of hot reads, you can pick up your own copy, available in both digital and print form, from Amazon or Barnes & Noble today! And to read more about the anthology, visit the SEAL Of My Dreams website here.