Nonfic Picks: Dating Guides That Are Actually Useful (Or At Least Entertaining)
Thu, 02/13/2014 - 12:09pm — admin
Valentine's Day isn't all hearts and candy for everyone. So in honor of you folks who are still searching for someone special, here are some notable recent (and one upcoming) non-fiction dating guides. We know "dating guide" is sort of an icky term and maybe you wouldn't be caught dead reading one, but there's no shame in looking for guidance. Plus, that's why they invented ereaders, right?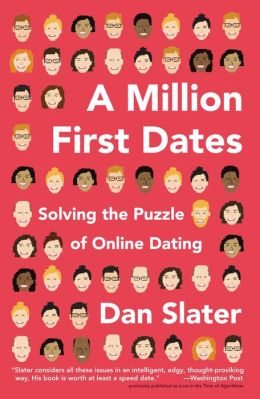 The 1980s are over, folks. Geek is no longer a four letter word and since the stigma of being a big ol' nerd has worn off, it's time to start addressing the big issues, like dating. So get off Reddit, dust off your action figures and pick up a copy of Eric Smith's The Geek's Guide to Dating. Because while geek is now chic, you might still need help striking up a conversation with the preferred sex about who shot first (if they don't say Han, move on).
BUY IT: Amazon | B&N | Kobo | iBooks
Believe it or not, there's a method behind the madness of online dating websites. It involves algorithms and lots of 1s and 0s. We don't understand what this means for the regular folks using sites like OKCupid and eHarmony, but Amy Webb decided to figure out how exactly to win the online dating game. The best part? It worked and she met her eventual husband. So if you're looking for an honest portrayal of online dating with a side of love story, pick up Data, A Love Story.
BUY IT: Amazon | B&N | Kobo | iBooks
All this changing technology means changing your views on dating. We know, change is hard, especially if you didn't grow up on the Internet. But luckily Dan Slater wrote a book on how to navigate this shiny new world. A Million First Dates takes a look at how dating culture has changed and what we need to do in order to keep up.
BUY IT: Amazon | B&N | Kobo | iBooks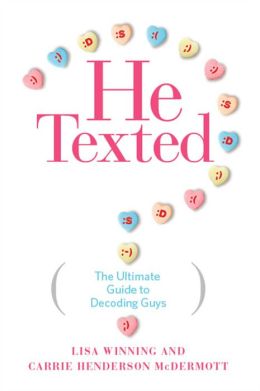 It doesn't hit shelves until April, but He Texted by Lisa Winning and Carrie Henderson McDermott is definitely worth mentioning. The Internet isn't the only technology making dating confusing. What about texting? Yea, we can feel you nodding your heads right now. The ladies of HeTexted.com have made a business out of deciphering and deconstructing the mixed signals men text. We're no longer just asking "Will he call?" but also "Will he text?" and if so, what the hell does it mean?
And finally, a classic: He's Just Not That Into You by Greg Behrendt and Liz Tuccillo. Sure this one's an old title, but with Sex and the City in constant reruns, its message remains relevant. One RT web editor, who shall remain nameless, once waited outside a closed bookstore to snag this title hot off the presses. And she's now happily married! Coincidence? Maybe. But this timeless tome is all about respecting yourself and your time, and not giving shlomos your attention when they're clearly undeserving. Surely a message for the ages. After all, Miranda married Steve in the end. (We refuse to discuss the movies.)
BUY IT: Amazon | B&N | Kobo | iBooks
We hope that no matter how you're spending Valentine's Day, it's a good one. And if we forgot a dating guide you've found helpful, let us know in the comments!