November Historical Overview - Avoiding The Altar
Tue, 11/05/2013 - 10:40am — admin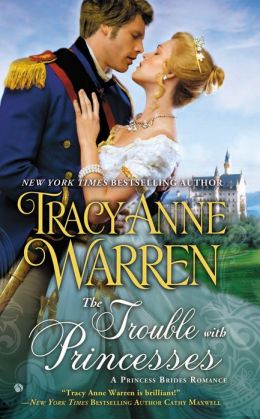 Marriage almost always seems to be the endgame for romance heroines — especially in a historical. But not this month! November's heroines are bound and determined to avoid the altar. But, as the wise Justin Bieber once said, never say never. These ladies may just find marriage is to their liking after all.
In our first pick of the month, Tracy Anne Warren delivers a steamy and exciting story with The Trouble With Princesses, in which Princess Ariadne sets her sights on taking a lover and claiming her inheritance. Marriage is definitely not on the table. But when Rupert Whyte, a friend and prince in his own right, learns of her plans, he tries to prevent her from ruining her reputation, and they find themselves falling in love — with each other! Rupert must choose a bride soon, someone to stand at his side as king. Will Ariadne overcome her aversion to marriage and be his queen?
In A Tryst With Trouble by Alyssa Everett, Barbara has vowed never to marry, preferring to rely on her inheritance rather than a man. Her sister Helen, however, has no problem climbing the social ladder and is set to marry Lord Teddy Cliburne, despite engaging in an affair with her footman. When Teddy's cousin, Lord Beningbrough sets out to prevent his cousin's marriage, he's soon enthralled by Barbara. Drama ensues when Helen's footman is found dead and Barbara and Ben must uncover the truth before it's too late.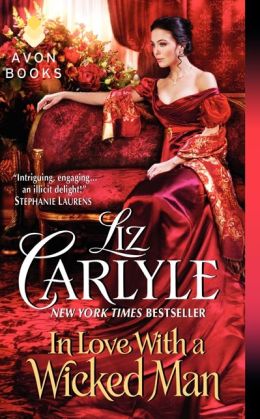 And in Liz Carlyle's In Love With a Wicked Man Kate accidentally causes Edward Quartermine (General Hospital fans, rejoice) to fall off his horse, leaving him with amnesia. Bringing him her home, Kate tends to him and passion flares between the two. But Kate has no plans to marry, and when a former and violent suitor returns, things get even more complicated.
Finally, Laird Athdar MacCallum has sworn never, ever to marry again. He must keep the curse that has harmed all his previous loves at bay. But when Isobel, the daughter of a close friend, comes into his life, Athdar struggles to fight against his growing feelings for her. Isobel wants Athdar at all costs and when he begins acting strangely, she finds herself in more danger than she ever expected. But she's ready to lose everything in order to save the man she loves. Terri Brisbin's The Highlander's Dangerous Temptation is sure to win over readers and is not to be missed!
Anxious to see if these couples overcome their cold feet? Then be sure to pick up these exciting titles, in stores or online today! For even more historical romance authors and books, visit our Everything Romance Page!