November Science Fiction And Fantasy Overview
Fri, 11/16/2012 - 11:01am — admin
This month, science fiction and fantasy readers can expect releases from fan favorite authors, as well as some new faces and top rated reads. Today we're playing tour guide and pointing out some November hotspots of the genres. First up, we feature a new story from a fantasy author who continues her highly praised trilogy. Next, we spotlight an author's first YA sci fi novel. After that, we turn our focus to a new anthology filled with one author's outstanding short stories. And finally, we hear from a debut sci fi romance author and feature one of our favorite fantasy writing teams.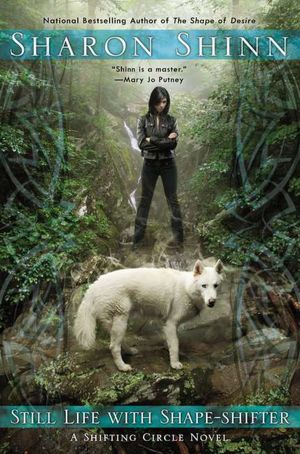 A FANTASY TOP PICK
Sharon Shinn's Shifting Circle series examines the complications involved when someone close to you is a shifter. In Shinn's first Shifting Circle book, The Shape of Desire, a young woman learned to cope with the fact that as her shifter love interest aged, he returned to his human form less and less. Now, in Still Life with Shape-Shifter, Melanie Landon must keep her sister Ann's shapeshifting secret hidden, but when journalist Brody Westerbrook wants to include Ann in his book about shapeshifters, Melanie must consider what will happen if the world learns about Ann's special ability. And more importantly, when Ann becomes sick, Melanie questions whether or not she can trust Brody. RT reviewer Tori Benson says of this story: "As always, Shinn's calm yet powerful voice tugs at readers' heartstrings as the story of a young woman fighting to protect her sister's privacy — and her life — unfolds." We have a feeling it will resonate with both fans of fantasy and paranormal romance lovers!
WRITING TEEN CHARACTERS IN SCI FI
J. Barton Mitchell transitions from comics to novels with Midnight City. Set on a post-apocalyptic world without adults run by alien intruders, the first in Mitchell's Conquered Earth series follows 20-year-old bounty hunter Holt and his capture, Mira as they save young Zoey from a wrecked ship and fight to clear Mira's name, all while running from an alien group that wants them all taken prisoner. We asked the author to share why he decided to create a book where adults are practically extinct and what his teen characters' perspectives bring to an apocalyptic story:
My novel Midnight City is told from the viewpoint of teenage characters living in the aftermath of an alien invasion. I occasionally get asked about the differences between writing for an adult audience versus a teen audience, and my answer is simple: I don't think there should be a difference.
Teen audiences are pretty sophisticated readers. My Junior High English teacher had us reading Great Expectations, and The Brothers Dostoyevsky changed my life in High School. It was the first book that spoke to me from beyond a surface level, and it had a big impact because of it. I think young adults are a great audience because they're eager for reading experiences with depth.
I should say I didn't set out specifically to write a Young Adult novel. I came up with the idea for a story world, and it required that the characters be younger than twenty years of age. Other than that, I wrote the book as I would any other. Trying to write something to fit a niche or a specific demographic is a bad idea in my opinion, because it stifles creativity. You should write whatever the story needs you to write, and you should write stories that truly inspire you. Ideas like that are harder to come by when you set preconditions on the material you're going to create.
- J. Barton Mitchell
ONE AUTHOR'S OUTSTANDING ANTHOLOGY
RT Reviewer James Davis Nicoll calls Elizabeth Hand's collection of 10 fantasy stories, Errantry: Strange Stories, full of " ... imaginative worlds, as impressive as they can be, and more in her skill at crafting words, each phrase and each sentence carefully shaped and laid in place to create the singular diadem that is a Hand story." With 10 unique stories from the author, we had to ask Hand which of the short tales was her favorite to write and why:
It's always difficult to pick favorites from among one's own work. But I admit that I have a deep fondness for "The Maiden Flight of McCauley's 'Bellerophon.'" In part this is because it has a happy ending (happy for one of my stories, anyway), but mostly because it was inspired by my friends and former colleagues at the National Air & Space Museum, where I worked for a number of years in the 1970s and 1980s, before quitting to write full time.
At the time, NASM was the newest of the Smithsonian's museums, and as such had a slightly more eccentric, familial feel than other government institutions. We really did have a Nut File, informally maintained by Frank Winter, then curator of rocketry. And my dear friend and NASM work partner, the brilliant visionary artist Greg Bryant, really did (and still does) create these miraculous scale models of aircraft that never flew, inspired by research done by Tom Crouch, NASM's esteemed historian emeritus, who's written numerous books and papers on the history of flight.
Greg's work, and Tom's, inspired 'Bellerophon'; but more than anything it's a love letter to that lost time when we all worked together as part of the NASM family — as Robbie puts it in my story, "a long time ago, in a gallery far far away."
- Elizabeth Hand
A TREAT FOR SCI FI ROMANCE LOVERS
Those who love the sci fi romance read it with a die-hard passion, and Sharon Lynn Fisher's Ghost Planet is a debut novel that should be on every sci fi romance reader's radar. When Psychologist Elizabeth Cole arrives on planet Ardagh-1, she's ready to get to work with her handsome supervisor Murphy. There's only one issue with Ardagh-1, and that's the presence of "ghosts" that take the form of a person from a colonist's past and follow their every footstep. We asked this new author to share her top 3 favorite sci fi romances, and this is what she had to say: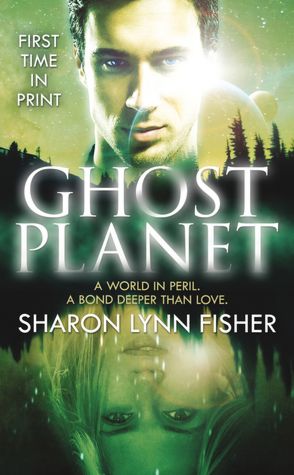 I love stories that explore relationship dynamics against the backdrop of alien worlds, future worlds, or really any type of speculative setting. These settings make for great conflict, mystery, and adventure.
For that reason I've always been drawn to stories that blend science fiction and romance, all the way back to A Wrinkle in Time, by Madeleine L'Engle. I identified with awkward Meg, and envied both her tightly knit family and the sweet beginnings of her romance with Calvin.
I grew up on the original Star Wars trilogy. I remember standing in line at the theater for The Empire Strikes Back. I was a Team Luke member. I do love a good rogue, but I more often go for the earnest, geeky types, and if you squint a little you can see some Luke in my Ghost Planet hero, Dr. Grayson Murphy, who wields psychoanalysis and culinary prowess rather than the force.
Ghost Planet was also partly inspired by the sci-fi story Solaris, in particular the film version starring George Clooney. I loved the look and feel of the film, with its slow-building tension, as well as the way they mixed the history of the couple in with the conflict and drama occurring between them in real-time on the space station.
I especially love how sci-fi romance seems to naturally yield tough, smart heroines, such as those in the popular SFR novels of Linnea Sinclair and Ann Aguirre. (Editor's Note: RT contributor Heather Massey discussed this in a recent post.)
These stories also tend to throw hero and heroine into situations that both reveal their weaknesses and force them to rely on each other's strengths to survive. And that's the stuff of a great romance read. (And sci-fi too, for that matter!)
- Sharon Lynn Fisher
AN EPIC FANTASY DUO RETURNS
Fans of Mercedes Lackey and James Mallory's Obsidian and Enduring Flame trilogies (or anyone looking for a memorable epic fantasy, take note! The writing duo has returned for another series, starting with Crown of Vengeance that takes place millennia before either of their previous trilogies, but is set in the same lands. In this new tale, readers get the story of how Elven Queen Vielissiar Faricarnon earned her crown. After her house is destroyed, lone survivor Vielissiar is out for blood. With dreams of becoming a knight, she is soon forced into servitude for the Sanctuary of the Star. However, after learning that she harbors a special magic, she realizes that she's destined for much greater things.
Which November release are you looking forward to? Let us know in the comments. For more genre coverage, visit our Everything Science Fiction & Fantasy Page.