October Mainstream Overview
Wed, 10/09/2013 - 10:19am — admin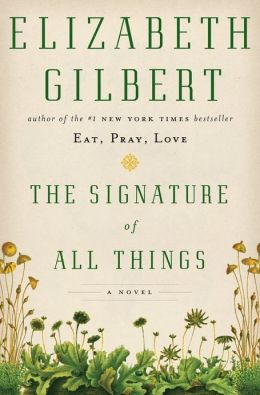 The art and sciences are front and center in this month's selection of noteworthy mainstream reads. These powerful novels illustrate the power and beauty of the world around us, and the way that it can influence one's life. You won't want to miss these enthralling stories.
In Wally Lamb's We Are Water, which earned the very rare Top Pick! GOLD rating from RT, intertwines narratives as we learn of Annie Oh, an artist remarrying after 27 years of marriage. Told in alternating points of view, this tale of love and acceptance, and the role of art in life, is sure to enthrall readers from start to finish.
In The Goldfinch, Donna Tartt weaves a harrowing story of a boy who must deal with the aftermath of his mother's death — and the valuable painting now in his possession. As he bounces from place to place, he holds onto the painting, protects it and uses it to help him navigate the murky waters of life.
Meanwhile, Naomi Regan writes about sisters Rose and Pearl in The Sisters Weiss. Rose and Pearl have never dreamed of breaking the strict rules of their Jewish upbringing, not when it's all they know and have been taught. This all changes when Rose brings home a book of photographs from a friend at school. The photographs in the book change everything. Fast forward a few years and Rose flees her home the night before her wedding, leaving behind her sister and the life she thought she knew so well. When Pearl's daughter comes into Rose's life, Rose must re-evaluate her choices and find the best way to help her niece.
And finally, in Elizabeth Gilbert's The Signature of All Things, Alma Whitaker is the daughter of two highly intellectual parents, and decides to follow in their footsteps as a successful and extremely dedicated botanist. But despite her passion for her work, her life isn't without its fair share of loss and heartache.
These heartfelt and emotional reads are available in stores and online today, so be sure to grab your copies soon! And for more mainstream recommendations, visit our Everything Mainstream Page!