From Page To Screen: Upcoming Film And TV Adaptations
Fri, 12/14/2012 - 11:28am — admin
Attention movie and TV aficionados! Today we report on some noteworthy books headed to the big and small screens including details on the adaptation of J.K. Rowling's first adult book, what's next for the creator of Downton Abbey and a film project author Nick Hornby is taking on. Plus, a bestselling sci fi classic has been optioned for a film directed and Karin Slaughter's beloved special agent gets his own series of TV movies! Read on to learn more about the book-related TV and movie deals that have us ready to curl up on our couches and head to our local theaters.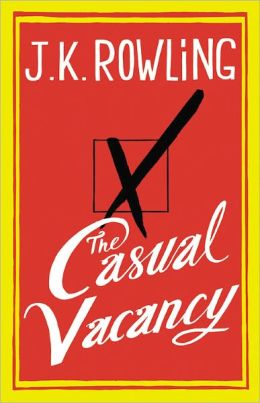 MAINSTREAM
J.K. Rowling's first adult novel, The Casual Vacancy, which recently won a Goodreads Choice Award, has found a new home as a television series on the BBC. Said Rowling of the deal: "I'm thrilled that the BBC has commissioned The Casual Vacancy. I always felt that, if it were to be adapted, this novel was best suited to television and I think the BBC is the perfect home." Currently there are no plans to air the series in the U.S., but British viewers can expect the show in 2014.
HISTORICAL FICTION
Rowling's latest bestselling novel isn't the only book headed to BBC for adaptation. The network has also optioned the period fantasy drama Jonathan Strange and Mr. Norrell, based on Susanna Clarke's novel of the same name. An alternate history story about a magician and his apprentice fighting in the Napoleonic Wars, the BBC will be transforming the tale into a six-part series.
And there is even more TV news from the UK! While Downton Abbey fans anxiously await the third season's premiere on January 6 (we know you have the date circled on your calendar), series creator Julian Fellowes is busy working on The Gilded Age, another period drama in the works for NBC. The new television series will follow a group of millionaires in 1880s New York City during the American Renaissance. The new program is said to be in the same style as Downton Abbey, and while there's no word yet on who will be starring in the show, we will definitely be tuning in. 
In movie news, DreamWorks has optioned M.L. Stedman's first novel, The Light Between Oceans, for a big screen adaptation. A stunning tale set just after World War I, the story follows an Australian lighthouse keeper and his wife who discover a boat containing a dead man and a live infant that has washed ashore. When they decide to raise the baby, they're unaware of the grave consequences their decision will bring. Studio co-chairman/CEO Stacey Snider said of the novel: "We were completely transfixed by the story and instantly imagined it as a sweeping, classic film."
MEMOIR
Nick Hornby is turning the tables on another bestselling author! The writer, whose novels have earned him a movie deal or three, will be writing the script for the adaptation of Cheryl Strayed's memoir Wild. Strayed's story documents her 1,100-mile hike alone along the Pacific Crest Trail, a bold decision she made after choosing to start her life anew. Hornby called the memoir  " … moving, funny, painful and brave … " and added that he's looking forward to adapting it. Readers can learn more about this new project here.
SCIENCE FICTION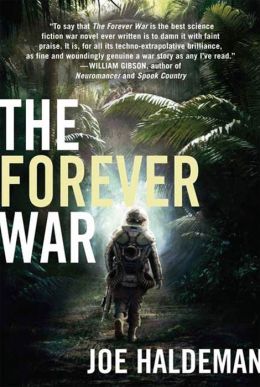 If Alien is one of your all-time favorite movies, take note! Ridley Scott is gearing up to direct a film adaptation of Joe Haldeman's 1974 science fiction novel The Forever War. An epic space adventure about a soldier who returns home after battle to find that his planet has completely changed, Scott calls the award-winning book " … a science-fiction epic, a bit of 'The Odyssey' by way of 'Blade Runner,' built on a brilliant, disorienting premise." 
PARANORMAL ROMANCE
If you're into love stories with a bite, be on the lookout for the film adaptation of Tomm Coker and Daniel Freedman's graphic novel Undying Love. About an ex-soldier who falls in love with a vampire and must battle her creators — an army of Hong Kong mobsters — in order to be with her, this China-set paranormal romance sounds like something we could really sink our teeth into! 
HORROR
The same studio that is adapting Erin Morgenstern's The Night Circus has taken on another book-to-screen project. Lionsgate will be adapting Chase Novak's twisted story Breed: A Novel, about a couple who takes part in a new fertility treatment only to be turned into bloodthirsty monsters on the hunt for a cure! A sequel to the novel has already been planned, but we're anxious to see how the transformation from book to film for this horror thriller pans out.
THRILLER
It looks like Lee Child's Jack Reacher series has paved the way for more thrilling tales to get the Hollywood treatment. Linwood Barclay's Trust Your Eyes, billed as a "Rear Window-style paranoid thriller," will be coming to theaters soon. About a schizophrenic man who becomes an eyewitness to a brutal murder on the Internet through a program that allows his to see the world from his computer screen. Isn't technology wonderful!?! 
MYSTERY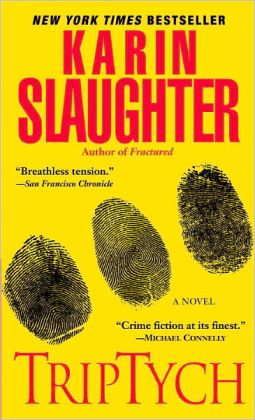 Debut author Joy Castro's first novel, Hell or High Water, has been optioned for either a film or TV adaptation (the production company is still up in the air about which way to go with the story). The novel chronicles New Orleans reporter Nola Céspedes' adventures after she's sucked into the city's post-Katrina underground in search of a big story. Named one of the best books of 2012 by The Kirkus Review, we have a feeling this mystery thriller will make for a great adaptation — no matter the format! 
The same European production company that transformed Stieg Larsson's Millennium Trilogy into Swedish films has their eye on another crime writer across the Atlantic — Karin Slaughter. Slaughter's WIll Trent series, starting with Triptych, will be turned into three television films set in Atlanta. The films will follow special agent Will Trent, his partner Faith Mitchell and their boss as they take on their city's dangerous criminals. 
This is just a taste of what is to come, but has us super excited and join us next month when we update readers on the most exciting film and television projects in the works.