From Page To Screen: Upcoming Film And TV Adaptations
Fri, 01/18/2013 - 12:06pm — admin
Unless you've had your head stuck under a snow drift this winter, you're well aware that Oscar season is almost here. Some of our favorite stars are clearing off a place on their mantel in hopes of winning a shiny, shiny statue of a bald guy plated in gold. If you're ahead of the game, you've already brushed up by watching the Golden Globes last Sunday. And why wouldn't you? Hosted by the hilarious duo of Tina Fey and Amy Poehler, it was quite a step up from the last major award ceremony featuring the lackluster host James Franco. 
But before our heads explode with the memories of that awkward night, let's think of more pleasant thoughts: Books, movies and TV! And, who knows, maybe one of the deals we discuss today will go on to win the one of the awards of tomorrow. (Disclaimer: Not, like, literally tomorrow. These are just new deals.)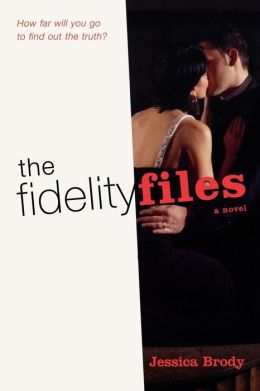 MAINSTREAM FICTION
Word on the street is that 20-year-old Australian Bella Le has just concluded a deal to produce Jessica Brody's chick lit The Fidelity Files as well as its sequel, Love Under Cover. First of all, she's what—20?! When we think back to what we were doing at that age…well, it didn't include movie deals! Anyway, Ms. Le is planning on bringing us the tale of an L.A. woman who works undercover as a "fidelity inspector." Makes sense. If there's anything La La Land needs, it's someone to keep the unfaithful in line. After all, twenty million tabloids can't be wrong!
Chick lit isn't your thing? Burned one too many times by a flick starring Katherine Heigl? Fear not, there's something in this grab bag for you, especially if you like mysteries. If you were wondering where the heck Burnadette has gone to, she is on her way to the big screen. The bestseller Where'd You Go, Bernadette by Maria Semple is now in the hands of Annapurna Pictures and Color Force. It tells the tale of an L.A. woman (lots of love for L.A. today) and the lengths her family, a techie husband and young daughter, go to find her. 
PARANORMAL
Of course, it could be possible that Bernadette has up and joined the ranks of the undead. After we heard that the CW is going to be producing a spin-off of its popular TV series The Vampire Diaries, we considered it ourselves. The Originals will focus on the ever yummy Klaus (played by Joseph Morgan) as he heads back to the sultry French Quarter. Vampires in New Orleans? Sure, it's been done. But we won't ever say no to a second helping of the Big Easy. Bam!
Heading back to the world of movies for a second, if you're a comic book fan you might have heard this exciting news: Twentieth Century Fox is just about to acquire the rights to Dan Casey's The Theory of Everything. Its story centers on a man who must rescue his not-quite-but-presumed-dead wife from an alternate universe. Who says quantum physics can't be romantic?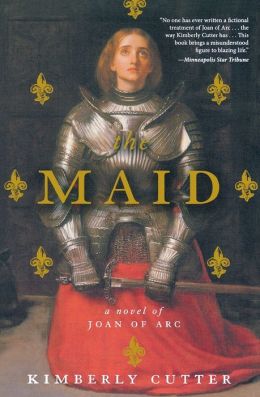 HISTORICAL FICTION
Speaking of comics, let's think back to another popular CW show, Smallville. Remember how that show proposed to show us the life of Clark Kent before he becomes Superman? Well, FremantleMedia has a similar sort of idea. They are developing a show based on Kimberly Cutter's bestseller The Maid. It will follow the life and times of French heroine Joan of Arc…before she meets an untimely end at the stake. Same concept, yet verrrrryyy different outcomes. Will viewers stay tuned to the bitter end?
If not, there's another TV show in the works that might catch their fancy. AMC's adding to their line-up of historical dramas with a new series based on Alexander Rose's Wahington's Spies. Entitled Turn, the series is set during — as if you couldn't guess — the American Revolution. It features an enterprising New York farmer-turned-spy who joins with his best buds to start a spy ring. It's like every little boy's dream come true!
OSCAR TALK
Before we head off, we'd like to give a shout out the Oscar nods that have their roots in the written word. This year, 5 of the 9 nominations for Best Picture are from book adaptations. And the nominees are:
Silver Linings Playbook by Matthew Quick
This romantic comedy-drama stars Bradley Cooper and the newly christened J.Law (that's the Hunger Games' Jennifer Lawrence), and it tells the story of a man whose life hasn't gone exactly as planned. Quite the opposite, in fact. But if the title is any indication, there are some silver linings on hand. Among those are 8 nominations including the "Big 4" — Picture, Director, Actor and Actress.
Argo based on book Argo: How the CIA and Hollywood Pulled Off the Most Audacious Rescue in History Written by Antonio Mendez and Matt Baglio
Trapped in a hostile country, six American embassy workers must rely on Ben Affleck to take them to safety. Sounds like a winner to us! It's received 7 nominations.
Les Miserables by Victor Hugo 
With a whopping 8 nominations, no one in Hollywood is looking down on this musical that tells the tale of dastardly bread-thief, Jean Valjean. Oh, we also hear that Anne Hathaway has a little part in it.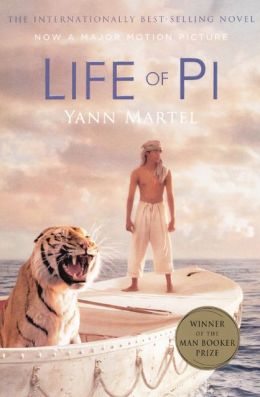 Life of Pi by Yann Martel
Pi, or π if you're so inclined, tells the thrilling tale of a mathematical constant. Considered 'unfilmable' by many, as it's based on an irrational number, director Ang Lee took on the challenge and was rewarded with a nomination for Best Director and a total of 11 nominations. Or, you know, it could be a film about a boy and a tiger.
Lincoln 
Daniel Day-Lewis plays Lincoln. Heck, Daniel Day-Lewis can play the boy who bags my groceries and I'd plop down $13 to see it. Based on Historian Doris Kearns Goodwin's nonfiction work Team of Rivals: The Political Genius of Abraham, Steven Spielberg directed and produced Lincoln. It's in the running for 12 categories.
Other nominations for movies based on screenplays include: 
The Sessions
Based on an essay by Mark O'Brien, a poet paralyzed from the neck down due to polio
Helen Hunt nominated for Best Actress in a Supporting Role
Anna Karenina by Leo Tolstoy
Nominated for Cinematography, Costume Design, Music, Production Design
The Hobbit, based on J. R. R. Tolkien's 1937 fantasy novel The Hobbit
Nominated for Production Design, Visual Effects, Makeup & Hairstyling
Winners will be announced at the Oscars Gala on February 24th. But before it's official, who are your picks for this year?