From Page To Screen: Upcoming Film And TV Adaptations
Thu, 02/21/2013 - 11:53am — admin
The Oscars will be held this Sunday, but just because Hollywood is gearing up for the biggest awards ceremony of the year doesn't mean it is slowing down on signing exciting deals. During the past few weeks, adaptation and casting news has been flying at a fast and furious rate. Today we bring readers the most anticipated movie and television projects.
Two Teen Stars All Grown Up
Lily Collins is gearing up to play Clary Fray in the big screen adaptation of the YA novel City of Bones by Cassandra Clare, but this actress is also taking on her first adult role. The breakout star has just been cast as the lead in the film adaptation of Cecelia Ahearn's book Love, Rosie. A thoroughly modern romantic comedy told via notes, IMs, text messages and emails, the story features Rosie and her best friend/almost-lover. Unfortunately for these two, they just can't seem to make it work. So who will play Lily's love interest? Another teen-star-turned mainstream movie heartthrob Sam Claflin who is stepping into the high-profile role of Finnick Odair for the second Hunger Games film Catching Fire releasing at the end of the year. For those keeping count, that's two stars, three film adaptations and a whole lot of happy fans!
Upstairs/Downstairs Drama
We are going to go out on a limb and guess that many fans of Jane Austen are also avid watchers of Downton Abbey. Which means this next project is going to be especially exciting. Jo Baker's novel Longbourn, which retells Pride and Prejudice from the point of view of the servants, is going to be adapted into film. It turns out that while Lizzy and Darcy are falling in love upstairs, downstairs a footman and housemaid also finding romance. What prompted this retelling of a classic? Author Baker tells Deadline: "Jane Austen was my first experience of grown-up literature. But as I read and re-read her books, I began to become aware that if I'd been living at the time, I wouldn't have got to go to the ball; I would have been stuck at home with the sewing. Just a few generations back, my family were in service. Aware of that English class thing, Pride And Prejudice begins to read a little differently." Different or not, we are incredibly excited to return to the world of Austen's opus.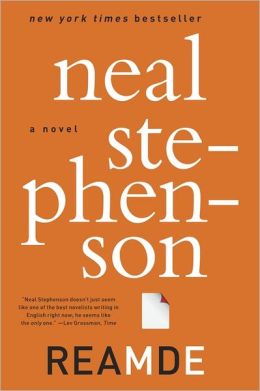 Techno-Thrills
The television rights to the Neal Stephenson techno-thriller novel Reamde have just been sold to Fox TV Studios. Stephenson's 2011 book takes on the invasive effects of social media when an online role-playing game named T'Rain is hacked and the players' real world identities are stolen. This sends T'Rain's creator, Richard Forthrast, racing around the globe to discover those behind the theft. With such heavy themes of global terrorism and privacy issues, it seems like this could make for some great TV. However, we are a little surprised to learn that brothers Chris and Paul Weitz, of American Pie fame, will be helming the show. Will this low-brow comedy producing team be able to take on this project of epic proportions? Only time, and Stephenson's devotees, will tell.
An Alien Invasion
Chris Pratt is best for playing the goofy (and pudgy) Andy Dwyer on Parks and Recreation, so we were amazed (and thrilled!) by the awesome six-pack the actor sported in Zero Dark Thirty when he played a SEAL team member. And we weren't the only ones to take notice of the transformation. Marvel Studios saw Pratt's potential as a hunky leading man and has tapped the actor to star in their next superhero franchise — comic book hero Star-Lord, the Guardians of the Galaxy leader. With a human mother and alien father, Star-Lord (aka Peter Quill) is tasked with protecting the universe from big-baddies hell-bent on destruction. While the film's release date, August 1, 2014, has already been set, there is no word yet on the other actors that will be joining Pratt as additional "Guardians." However, it is sure fun to think about who will be cast as Drax the Destroyer, a resurrected warrior, Rocket Raccoon, a genetically engineered rodent with an unrivaled arsenal of weapons and the only female of the group, an assassin considered the deadliest woman in the universe.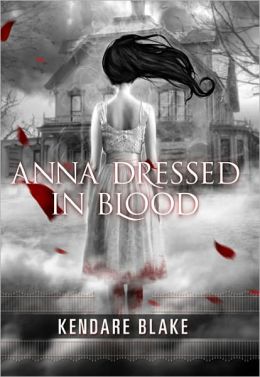 To Twilight And Beyond
Stephenie Meyer, the author of the Twilight saga, has branched out to much more than vampires. Meyer is also quickly becoming a busy movie producer. She has already involved in the filming of her own book The Host. And her company, Fickle Fish, financed the movie Austenland based on Shannon Hale's novel and purchased adaptation rights to Lois Duncan's ghost story Down a Dark Hall. Meyer's love for the supernatural is at the heart of her newest project: adapting the YA novel Anna Dressed in Blood by Kendare Blake. A spooky story of a brutally murdered girl who haunts her home has gained a tremendous fan following, thanks to the main character Cas. This 17-year-old ghost hunter is working overtime to keep the world free of evil. We don't know who Meyer has in mind to play this charismatic character, but we are thinking Logan Lerman, star of the recently released The Perks of Being a Wallflower, would make the perfect hero for this ghostly tale.
A Scandalous Woman
It has been said that well-behaved women seldom make history, so it is up to the rebels and rule breakers to change the course of the world. This is exactly the type of woman that Kristen Ellis wrote about in her biography Star of the Morning. The book is about Lady Hester Stanhope's journey from London to the Middle East where she helped stopped Napoleon's army from advancing into India. The film, based on Ellis' biography, will be called The Lady Who Went Too Far and is set to be adapted by Gareth Unwin, writer of the Oscar winning movie The King's Speech. 
Gothic Horror
Television network AMC is hoping to recreate the success of The Walking Dead with another monster-driven project, this time a made-for-television-movie. The Terror, based on the Dan Simmons novel of the same name, will be set in 1847 and feature the crew of an Arctic expedition. However, instead of finding a route through the Northwest Passage, these men run into a deadly predator. The screenplays writer, David Kajgnich, is not new to inducing terror. He also wrote The Invasion starring Nicole Kidman and Daniel Craig and is currently working on the film adaptation of Stephen King's The Stand.
Looking for more adaptation news? Check out our list of projects announced last month here.