From Page To Screen: Upcoming Film And TV Adaptations
Wed, 03/27/2013 - 10:20am — admin
What does doomed love, a Victorian ghost story and American author J.D. Salinger have in common? Each is the focus of a newly announced project from Hollywood. Read on for some inside information on books being adapted for the big and small screens.
***
Break Out The Tissues
Shailene Woodley is a busy girl. Not only will this "American Teen" be starring as Tris in the adaptation of Veronica Roth's Divergent, she is also on her way to check out The Fault in Our Stars. That's right, John Green's YA novel will soon(ish) be hitting theaters. However, don't expect a lighthearted comedy. While Green is well known for his humor, this particular tale follows two teen cancer patients as they face possible death, but not before finding love and adventure with each other.
A Stunning Star Reversal 
Daniel Radcliffe will always be Harry Potter in our hearts, but it seems like the 23 year-old actor can't wait to distance himself from his wizard-ly persona with another odd role (remember Equus?). He will be playing Igor in the next film reincarnation of Frankenstein. We have no doubt Radcliffe will master the bumbling hunchbacked assistant, but couldn't he have played a character a little more … cute?
Add Some Fantasy To Your Life
No surprises here! Neil Gaiman's The Ocean at the End of the Lane may only be 166 pages, and the story won't release until June, but it's already been acquired for adaptation. Director Joe Wright will be taking on the project, and with Anna Karenina and 2005's Pride and Prejudice under his belt, combined with Gaiman's expert storytelling, we have no doubts this flick will be a feast for eyes. 
Throw Another Shrimp On The ... Spaceship
It has just been announced that Eliza Taylor has been tapped to play the lead in the CW pilot for the TV adaptation of Kass Morgan's The Hunted — about a group of delinquent teens chosen to recolonize an abandoned Earth. Taylor's name not ringing a bell? This will be the Aussie actress' U.S. debut, and with a seemingly innocent look, we're excited to see how she'll play a bad girl. Get more news on this fresh face here.
Prepare To Get Wet
Global warming hits a little too close to home in J.G. Ballard's classic sci fi story The Drowned World, which was recently optioned for film. Set in 2145, melted polar ice caps have put most of the world under water, and a biologist must fight of terrifying sea creatures, not to mention a group of lawless madmen who have taken over the city. Sounds like Escape From New York meets Water World. 
A Good, Old Fashioned Victorian Haunting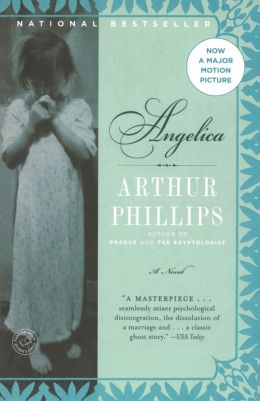 Jena Malone isn't just make an appearance in the upcoming Hunger Games film sequel, Catching Fire, she's also set to star in the Victorian ghost story Angelica, based on novel of the same name by Arthur Phillips. Malone will play a wife who, after the complications during childbirth, must abide by doctor-ordered celibacy. This not only causes problems in her marriage, but also brings in a ghostly intruder into the home. 
Meet The Recluse
J.D. Salinger, whose book The Catcher in the Rye you probably read in high school, will be getting a posthumous documentary about his life. Backed by famed Hollywood producer Harvey Weinstein, the doc should be out in time for this year's Oscar season. Although Salinger was an extremely private person in life, we're betting his legacy will be well-preserved through film.
Does Non-Fiction Mean Fact?
If you've ever been curious about life after death, Universal Pictures might be able to give you a glimpse. (No, not like that.) The studio has just acquired Dr. Eben Alexander's non-fiction release Proof of Heaven: A Neurosurgeon's Journey into the Afterlife, which is about the author's own personal near-death experience. Nobody asked us, but who could be better to portray this doctor traveling briefly to the afterlife than delectable Viggo Mortensen or Adonis Aaron Eckhart — now that would be heaven!
Looking for more adaptation news? Check out our list of projects announced last month here.