From Page To Screen: Upcoming Film And TV Adaptations
Fri, 05/31/2013 - 12:20pm — admin
Will we ever accept Daniel Radcliffe as any character other than Harry Potter? Will Cinderella ever stop losing her darn shoe? All these questions and more pondered in May's Movie and TV News. 
***
That '70s Erotica
Long before 50 Shades, there was Fear of Flying. And it's coming soon(ish) to a theater near you. Erica Jong's groundbreaking novel, published in 1973, explored female sexuality and ushered in the zenith of second-wave feminism. 
It also put the panties of unfulfilled housewives in a mega-twist as they contemplated their own not-so-happy marriages.
Laurie Collyer, who wrote and directed Sherrybaby, will be heading up the Fear of Flying adaptation in which the main character, Isadora Wing, begins some steamy affairs to fight off the doldrums of her dying marriage. The book, an iconic piece of the '70s, is "in turn smart, sensual, neurotic, erotic, charming and real" explains Collyer.
Imagine this casting: Ashton Kutcher, That '70s Show's Kelso and his ex-wife, movie star Demi Moore. Did your head just explode? Ours did. Just a thought.
Everything is Coming Up Roses
Well, at least it is for Australian author Graeme Simsion. Screen rights for The Rosie Project, his worldwide hit, are now in the hands of Sony Pictures. We're sending lots of congrats to the Land Down Under!
Rosie features a professor who has been looking for love in all the wrong places — or so it seems since he can't land a second date. Using his powers of logic, he writes down all that he would need in a woman: someone who is a straight shooter, no drugs, no alcohol and who is perfectly punctual. Basically, someone who would fit into his well-ordered (with a touch of Asperger's) life.
Enter Rosie. Like a whirlwind, this fun-loving girl enters the prof's life and turns everything — including his Perfect Wife expectations — upside down.
Sounds to us like another Henry Higgins has met his match, and we can't wait to see it unfold!
Those Are Some Dainty Shoes to Fill
Where else would a princess be found but at Downton Abbey? And no, we're not talking about Lady Mary. It seems Disney has found it's next Cinderella in actress Lily James, aka Downton Abbey's newcomer, the rebellious Lady Rose.
James who (Spoiler Alert!) shocked the denizens of the right-proper Abbey with her flamboyant jazz-age morals will now be finding her own Prince Charming in the Kenneth Branagh-directed production. And who else would play the wicked stepmother but Cate Blanchett? The casting is as perfect as the fit of Cinderella's glass slipper.
We Happy Few — Or Not So Few
Fans of Bernard Cornwell's bestseller Agincourt, rejoice! Word on the street is that Stuart Hazeldine is working on a rewrite for director Michael Mann. What does that mean for us? Oh, just that we'll be seeing some epic battles, superb archery and a sizzling romance. Huzzah!
Agincourt follows the story of a young man who pulls his head off the chopping block, so to speak, by bringing his impressive archery skills to the attention of his king. The man becomes a warrior and the warrior falls for a lady. It's a story you won't want to miss if you haven't yet had the pleasure of reading it for yourself.
Arr-go See This Movie
Ben Affleck is the little director that could, huh? Fresh off the success of his Oscar-nominated flick, Argo, Warner Brothers has started production on his next project: An adaptation of Live by Night, a Dennis Lehane novel.
This is Affleck's second Lehane adaptation. His first, Gone Baby Gone, was well received by fans and critics alike. Live by Night presents the story of a gangster's rise to power during the Prohibition Era — from a cop's son to a rumrunner. With jazz-fever sweeping the nation thanks to Gatsby, we're sure this one will be eagerly anticipated.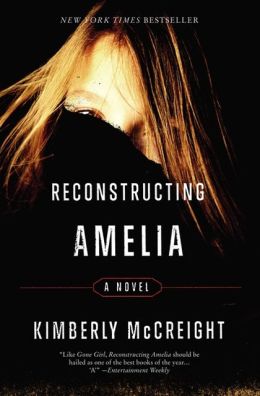 The Kids Aren't Alright
It's a tale we hear all too often these days: Teenage bullying on social media and kids pushed to suicide. In Reconstructing Amelia, Kimberly McCreight's gripping debut, one such tragedy unfurls through its pages. And now with a film in the works starring Nicole Kidman, it's set to bring its heartache to the movies.
When Amelia's mother, a high-powered career woman to be played by Kidman, gets a call from her daughter's school, she doesn't think much of it. Why would they be expelling her straight-A student? But when she arrives on the scene to the unthinkable — the body of her lifeless daughter in an apparent suicide, her world takes a horrifying turn. But did her daughter truly take her own life? Or was it murder?
You'll have to read (or watch!) to find out ….
Harry Potter and the Tokyo Gangster
Hold onto your magical flying broomsticks, boys and girls. Daniel Radcliffe, Harry Potter's alter-ego, is set to play a journalist who brings down the John Gotti of Japan. The script, written by JT Rogers, brings to life the story of investigative reporter Jake Adelstein.
When Adelstein uncovered the corruption of one of Japan's biggest gangsters, he put his life on the line to expose Tadamasa Goto. Now that Daniel's taken the role, it's safe to say that our Harry has gotten himself into quite the fix again. And, as usual, we'll be there to cheer him on.
La Femme Dominika?
Jason Matthew's Red Sparrow, an international spy thriller set to be pubbed in June 2013, has already caught the eyes of the major studios. After an intense bidding war, 20th Century Fox has earned the rights to bring Russian spy and seductress Dominika Egorova to the big screen.
Matched against CIA operative Nathaniel Nash, Dominika finds herself engaged in a battle of mind and body as sparks fly. There's a complex plot with international countries vying for power, double-crossing, agencies with acronyms, and lots of other spy stuff. We'd tell you more, but we don't want to spoil it for you.
This is just a taste of what is to come, but has us super excited and join us next month when we update readers on the most exciting film and television projects in the works.