From Page To Screen: Upcoming Film And TV Adaptations
Mon, 07/29/2013 - 11:57am — admin
There's nothing better than escaping the summer heat by relaxing at the movie theater and seeing the latest blockbuster or indie favorite. But what can be more exciting is when the movie is adapted from a book! With so many adaptations in the works, we thought we'd share the latest announcements to keep you up-to-date with which books are heading to big — and small — screens! This month sees a Sex and the City favorite in her high school years, cheerleaders in over their heads, and Lisbeth Salander and the President from The West Wing teaming up. Curious? Keep reading to see which book is receiving the Hollywood treatment!
***
Girls Just Wanna Have Fun
Samantha Jones has always been a favorite amongst Sex and the City fans, especially due to Kim Cattrall's stellar portrayal on the hit HBO series. Now with the CW's prequel series, The Carrie Diaries, entering its second season, Samantha is set to take over once again! Actress Lindsey Gort has landed this highly coveted and widely anticipated role after a "nerve-wracking search." New and old fans can expect Gort to deliver an equally as fun, sexy and fiery version of Samantha, and we can't wait to see her bring this iconic character back to our livingrooms!
Flowers, Attics and Heather Graham! Oh, My!
Wrought with dark twists revolving around abuse, death, and family secrets, V.C. Andrews' Flowers in the Attic remains to be a highly controversial and much talked about book. No stranger to controversial material, cable network Lifetime is ready to tackle this gothic tale with actresses Heather Graham and Ellen Burstyn attached to play the mother and grandmother of the children who find themselves abandoned and confined to their grandparents' attic. Look for this haunting TV movie sometime next year!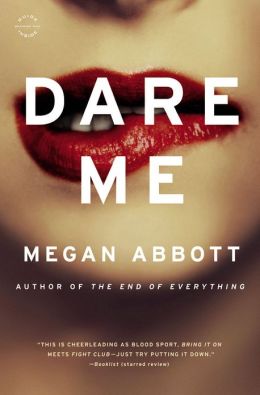 Cheerleaders and Murder Make For a Dramatic Tale
Natalie Portman may be trading ballet slippers for pom-poms if Fox 2000 succeeds in casting her in the film adaptation of Megan Abbott's Dare Me, a dark and dramatic tale of two cheerleaders and their descent into a twisted world of adultery and murder. This Heathers-meets-Fight Club story is sure to have viewers on the edge of their seats. Excited to learn more? Then be sure to read the book before seeing the film!
Look For the Bare Necessities
With a live-action adaptation of Cinderella underway, Disney seems keen on translating their classic animated features into more realistic versions. Next on their list? The Jungle Book. This Rudyard Kipling already received the Disney treatment back in 1967 and has remained a fan-favorite since. The question is: Who'll play Baloo?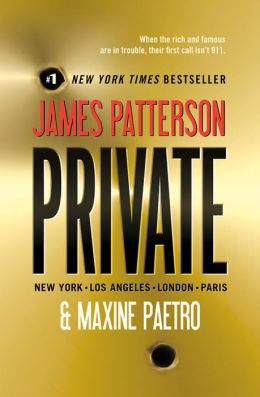 Patterson Takeover
James Patterson is looking to take things Private with his bestselling series set to be adapted for television. The proposed drama series produced by Sonar Entertainment and Robert De Niro with Tribeca Productions, will focus on the novel's protagonist, former CIA agent Jack Morgan. Patterson's Alex Cross series will also see a second film adaptation with Double Cross. 
Del Toro Tackles Slaughterhouse-Five
Never one to shy away from a difficult project, Guillermo del Toro has secured the film rights to Kurt Vonnegut's sci-fi classic, Slaughterhouse-Five. Tapping Charlie Kaufman, writer of Eternal Sunshine of the Spotless Mind to craft the script, del Toro hopes to bring his unique vision for the book to life.
A Different Kind of League
Fox has committed to bringing League of Extraordinary Gentlemen to the small screen despite a not-so-stellar response to 20th Century Fox's 2003 movie adaptation of this popular graphic novel series. With its Victorian setting and wide range of familiar and intriguing characters, League could end up being a hit for Fox — but only time, and viewers, will tell.
Hackers, Presidents and Trash
What do you get when you take Lisbeth Salander from The Girl With the Dragon Tattoo and the President from The West Wing? You get Trash, an upcoming film starring Rooney Mara and Martin Sheen! Mara will play an NGO worker, while Sheen plays Father Julliard in this film about a group of impoverished boys who discover a mysterious object in the city dump.
***
This is just a taste of what is to come, but has us super excited and join us next month when we update readers on the most exciting film and television projects in the works. In the meantime, you can click here for even more TV and movie news.