From Page To Screen: Upcoming Film And TV Adaptations
Fri, 08/16/2013 - 12:14pm — admin
August is winding down, your favorite summer TV series are coming to a close and summer flicks are being replaced by titles perfect for autumn at the movie theater. This might all have you may be wondering, What should I watch next? Well, fear not, readers, because we have the latest buzz on which book-to-screen adaptations you can look forward to! Whether you love star-studded films or epic mini-series, there's an adaptation out there just for you, so read on to find your perfect fit!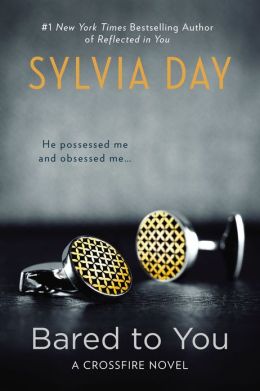 Get Caught in the Crossfire
Are you ready to take Sylvia Day's Crossfire series to the next level? Yeah? How does a possible TV series sound? Fans of this immensely popular series about Eva Tramell, Gideon Cross and their tumultuous relationship may get to see their favorite characters come to life on the small screen, thanks to Lionsgate, the studio behind The Hunger Games adaptations. 
Trading Thrones for Time Travel
Game of Thrones actor Tobias Menzies has been cast in a dual role on Starz's upcoming adaptation of Diana Gabaldon's bestselling Outlander series, in which Claire Randall is transported back to 1743, where she is thrown into danger and is forced to marry Jamie Fraser, a Scottish warrior. Menzies will tackle the roles of Claire's 20th-century husband, Frank Randall, and his 18th-century ancestor, Jonathan "Black Jack" Randall, a Captain in the English Army.
Grab the Tissues
We can't wait for the upcoming adaptation of Gayle Forman's heartwrenching YA novel, If I Stay. First, Kick-Ass star Chloe Moretz signed on to star as main character Mia. And now The Killing and World War Z actress Mireille Enos is in talks to portray Mia's carefree mother Kat. If I Stay is an emotional rollercoaster of a read told from Mia's perspective in limbo after a car accident kills her family and leaves her in a coma. Mia evaluates her life and struggles to decide whether to join her family in the afterlife, or continue living without them.
Fourth Time's the Charm
Ann Leary's bestselling novel The Good House will receive the big-screen treatment from FilmNation Entertainment, with award-winning author Michael Cunningham (The Hours) adapting the book for film. The movie will reunite Meryl Streep and Robert De Niro. Streep will play Hildy Good, a New England realtor with a drinking problem who rekindles the sparks between herself and Frank Getchell. This marks the fourth time Streep and De Niro will share the screen — the last time they appeared together was in 1996 for Marvin's Room.
Move Over Gossip Girl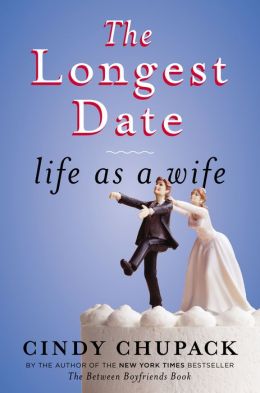 All the gossip, scandal and wealth from Kevin Kwan's comedic bestselling novel, Crazy Rich Asians, may soon come to life in a theater near you. Nina Jacobson, producer on The Hunger Games, has acquired the rights to this hilarious and surprisingly romantic story about three wealthy Chinese families — and the heir who brings his American-born Chinese girlfriend to a wedding.
Marriage: The Dreams, The Fears, and the Humor
Fox is ready to deliver the laughs with an upcoming adaptation of The Longest Date: Life as a Wife, a memoir that chronicles the often-hilarious ups and downs of marriage. Cindy Chupack, best known for her work on Sex and the City, is not only the author of the book, but will also write the pilot's script and serve as an executive producer. 
Love at the End of the World
You'd figure the world ending would be distressing enough — who knew falling in love during a centuries-long global war could make for even more danger! CBS Films is ready to tackle this dilemma with a movie adaptation of Trevor Shane's Children of Paranoia, a dystopian tale about an assassin who falls in love with a woman, making him question everything he knows and believes. Falling Skies and Battlestar Galactica writer Mark Verheiden is set to adapt this harrowing book for film.
Excited and ready for more? Then stay tuned and join us next month when we share even more upcoming film and television projects readers are sure to swoon over! To read about even more upcoming adaptations, click here!