From Page To Screen: Upcoming Film And TV Adaptations
Wed, 09/18/2013 - 11:34am — admin
A great movie is always better when you can read the awesome book first, and Hollywood is quickly snatching up screen rights to some of today's hottest pieces of literature, ranging from chilling thrillers to literary classics with newfound popularity. But with so many books becoming movies or TV shows, it's hard to keep track of what we're waiting for. That's where we come in! Every month we highlight the latest book-to-film announcements, and this month is full of exciting new deals. Take a look!
Gillian Flynn
Fans of bestselling author Gillian Flynn are anxiously awaiting 20th Century Fox's adaptation of her hit novel Gone Girl, but now they can look forward to even more exciting book-to-film projects from her. Flynn recently signed with William Morris Endeavor for representation in book-to-film deals, as well as for film and television writing projects separate from her novel work.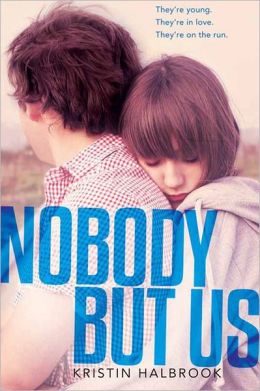 Bonnie and Clyde Resurrected: Teen Style
Kristin Halbrook's Nobody But Us, a heartfelt novel about about two teens on the run who find comfort and safety in each other, is set to be adapted for the big screen with Haven Entertainment. This Bonnie and Clyde-like story will receive a new title, Will and Zoe, and short film director Leanne Welham will adapt the novel and serve as director.
Watch Out CSI and Law & Order — There's A New Crimefighter In Town
Mystery fans will have a new crime drama to devour with an upcoming television series based on Scott Thornley's MacNeice detective novels. Centering around a man and his team as they solve a wide-range of murder cases, the show will use Thornley's Erasing Memory, The Ambitious City and Raw Bone as inspiration.
We're Off to the See the Wizard … Again
Think you've seen green witches, cowardly lions and red slippers for the last time? Think again! Last year, it seemed like television and film companies were furiously plucking fairy tales off shelves and bringing them to life onscreen. Now, L. Frank Baum's classic series, The Wonderful Wizard of Oz, is the go-to source for material. NBC recently announced its plans for Emerald City, a dark and Game of Thrones-like reimagining of the stories within the Oz series, while CBS is working on Dorothy, an Oz-themed medical drama. And last but not least, SyFy is developing a fantasy-action miniseries called Warriors of Oz, making this their second Oz project, their first being 2007's Tin Man starring Zooey Deschanel.
Trading Thrones for Mockingjays
Game of Thrones star Natalie Dormer (Margaery Tyrell) is quickly becoming a highly sought after actress and it was recently announced she will be joining the cast of The Hunger Games: Mockingjay -- Part 1 and 2 as Cressida, a Capitol film director who joins the rebellion. Suzanne Collins's bestselling young adult series has taken the world by storm, and Dormer's addition to the cast is yet another reason to be excited for the big-screen adaptation of the final book.
Silver Linings and Rock Stars
Silver Linings Playbook author Matthew Quick will see another one of his books up on the big screen, and this time it's his 2010 young adult novel, Sorta Like a Rock Star. Fox Searchlight snatched up the screen rights to this moving tale about a teenage girl who lives in the back of a school bus and her struggle to remain optimistic, marking yet another wave of success for Quick.
Veronica Mars, Meet Les Miserables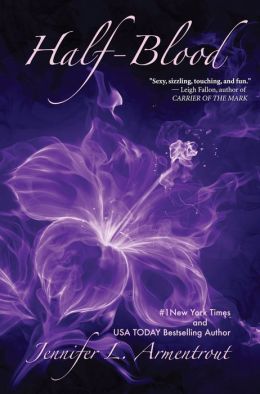 Fox has given the go-ahead for Veronica Mars creator Rob Thomas to adapt Victor Hugo's literary classic Les Miserables for a contemporary drama about a lawyer whose mission to help the innocent is hindered by his own troubled past, and his determination to stay one step ahead of the relentless U.S. Attorney hunting him. Les Miserables was last seen as Tom Hooper's 2012 big-screen adaptation of the Broadway musical version of the novel. With the Hugh Jackman-helmed version being so popular, it'll be interesting to see how this song-less adaptation fairs.
Farewell, Bon Temps
HBO recently announced that True Blood's upcoming 10-episode seventh season will be its last. Based on Charlaine Harris's bestselling Sookie Stackhouse novels, True Blood breathed new life into HBO and provided the network with colorful characters, soapy drama and an array of paranormal creatures that keep the storylines fresh and the characters on their toes. It'll be hard to say goodbye, but hopefully this early announcement means viewers will get a finale they deserve.
Sentinels on the Small Screen
We knew Jennifer L. Armentrout's Obsidian was optioned for film, and now we've learned that her Covenant series may be heading to the small screen! The series, about a group of teens training to become daimon hunters, was optioned by Herrick Entertainment. While this deal is still fresh, we have no doubt fans are excited to see Alex, Aiden and Seth come to life!
Excited and ready for more? Then stay tuned and join us next month when we share even more upcoming film and television projects readers are sure to swoon over! To read about even more upcoming adaptations, click here!