From Page To Screen: Upcoming Film And TV Adaptations
Fri, 09/14/2012 - 12:53pm — admin
Hollywood heads back to the drawing board as kids head back to school this September, and a lot of exciting news is spilling out of the entertainment capital of the world. With not one, but two YA films in the works, parents will have new movies the whole family can enjoy. For those looking for darker fare, another Nick Hornsby novel will soon be in theaters. As for television, studio execs hope to bring two of literature's most beloved rapscallions to life as they as also consider a medical drama and a procedural. 
YOUNG ADULT MOVIES: CASTING AND CATCHING STARS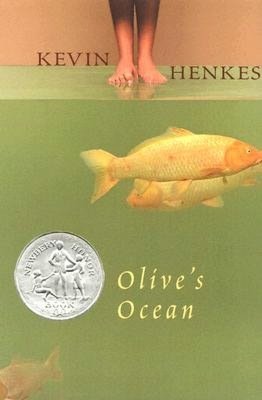 Elle Fanning, sister of Dakota, is making a name for herself in her own right. Recently starring in Sofia Coppola's Somewhere (2010) and Cameron Crowe's We Bought a Zoo (2011), Elle managed to catch the eye of producer Donald Rosenfeld. When he learned that her favorite book happens to be Kevin Henkes' 2004 Newbury Honor winner, Olive's Ocean, Rosenfeld set the ball in motion to bring the book to life. Elle will reportedly star as Olive, the title character that spends a summer living life after being touched by a death.
Meanwhile, the director of The Hunger Games has his sights set on stars of a different sort. After dropping out of the second film in the Hunger Games trilogy, Gary Ross is now focusing on the second star to right. He hopes to bring the prequel to Peter Pan, Dave Barry and Ridley Pearson's Peter and the Starcatchers, to the big screen. It already has a presence on Broadway as a musical, but a new script will be needed for Hollywood.
AND FOR AN OLDER AUDIENCE ...
When a star explodes, the supernova can come across as a beautiful disaster. Much like Abby, the star of Jamie McGuire's Beautiful Disaster. Screen rights have been snatched up by Warner Bros to bring the tale of a collegiate girl trying to outrun her past. For Abby, her upcoming semester is going to full of books, studying and all that normal stuff. But her plans to remain a good girl are sidetracked by Travis Maddox, bad boy extraordinaire. He tempts her to bring out her wild side, and she takes on the challenge of taming his wild ways. Seeing these two characters come together on screen should make for one explosive night at the movies. 
RUNNING DOWN A DYSTOPIAN MAZE
After the success of his short film Ruin, which can be seen here, director Wes Ball is 20th Century Fox's pick to oversee the production of James Dashner's The Maze Runner. He should be the perfect director to film the tale of a amnesiac hero who helps other boys escape the trap they've been set down in — an almost impossible to escape maze. After the Hunger Games craze, it seems that viewers can't get enough dystopian drama and the excitement, danger and adventure that comes part and parcel with it. 
ON THE CASE: LITERARY CHARACTERS RE-IMAGINED
ABC, the network that breathed new life into our favorite fairy tale characters with the hit show Once Upon a Time, is now looking to the original bad boys of literature, Mark Twain's Huckleberry Finn and Tom Sawyer, to liven up their programming. They plan to pluck the boys out of the Deep South, age them into their 20s and set them down in a steampunk New Orleans as proprietors of an investigative firm. And watching Finn & Sawyer sounds much more fun than whitewashing a fence (sorry, Tom...)
The Peacock Network, NBC, is also delving into the annals of classic literature. They've recently bought a romcom based on Edmond Rostand's play about the would-be lover with the large nose, Cyrano de Bergerac. This new adaptation takes Cyrano from France and puts him in the middle of a political campaign as a strategist. But when he and the candidate he's supposed to help fall for the same journalist, all bets are off. The project is tentatively called Cyrano, and it is being written by Michael Oates Palmer, a former staff writer of The West Wing.
LIFE WITHOUT ME: NICK HORNBY'S A LONG WAY DOWN HEADS TO FILM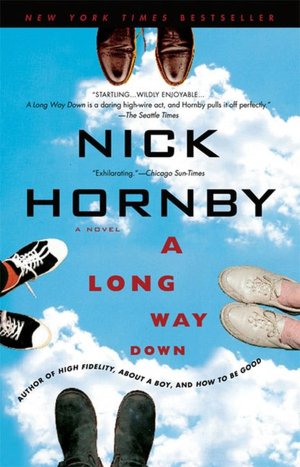 Aaron Michael Paul, a star of the critically acclaimed AMC series Breaking Bad, is set to star in the next adaptation of a Nick Hornby novel, A Long Way Down. The dark comedy focuses on four souls who converge on a London rooftop — each looking to take their own lives. But they'd each planned an individual exit, not a suicide pact. As the has-been, single mom, teenager and lone American befriend each other, they contemplate the jump they each had decided to make. Other stars involved in the project are Pierce Brosnan, Toni Collette and Imogen Poots. 
HE PLAYS ONE ON TV: A NEW, DARING DOC
With Fox's Dr. House now out of commission, there's a need for a new cantankerous doc on television. CBS is looking to fill this hole in our lives with Island Doctor, a new series based on Pam Belluck's book, Island Practice: Cobblestone Rash, Underground Tom, and Other Adventures of a Nantucket Doctor. Dr. Lepore had served as the only doctor on the island of Nantucket. CBS will be placing their doctor on a remote island off the coast of Seattle. He'll probably solve cases that don't have time to make it to Dr. Meredith Grey at Seattle Grace ...
OPENING PANDORA'S BOX OF MURDER WEAPONS
Fox will be serving up its own version of Cold Case. But instead of files, their investigator will be combing through a lot of used guns, all of them put to use for murder. The project, now in development, is based on the upcoming novel by comic writer Warren Ellis. Gun Machine is set to hit the shelves in January 2012. No word on the yet on whether the show will be picked up, but if it's anything like Ellis' adapted movie Red, it should be a hit.
This is just a taste of what is to come, but has us super excited and join us next month when we update readers on the most exciting film and television projects in the works.