From Page To Screen: Upcoming Film And TV Adaptations
Mon, 10/22/2012 - 2:07pm — admin
Hollywood is all over the map this month with recent movie deals made from adult books across the genres. There's progress being made on the Fifty Shades of Grey adaptation, several mystery and thriller characters make their film debuts, and TV makes magic with some new paranormal and fantasy series in the works. Plus, another superhero gets added to the roster of masked crime-fighters on the big screen and a heartwarming non-fiction story gets the star treatment! 
EROTICA
The long-awaited adaptation of E.L. James' Fifty Shades of Grey is one step closer to becoming a reality! Kelly Marcel has been chosen as the film's screenwriter. Marcel was chosen after her work on the script for Saving Mr. Banks, an upcoming film about Walt Disney starring Tom Hanks. With this credential, we're hoping Marcel can spin Fifty Shades into a blockbuster (not that we have any doubts that this movie will be HUGE).
THRILLER
Big news for bestseller James Patterson — more of the author's work will be adapted for both TV and film soon. First, the author's Michael Bennett novels, about a NYC detective, are headed to ABC, who has ordered a script that, if it meets the network's approval, will become a 13-episode series. 
But this is not all Patterson fans can expect. The author's crime novel Double Cross, a sequal to the film Alex Cross, which opened this month, has been optioned for film. Actor Tyler Perry is in talks to return as the infamous DC crime-fighting psychologist.
ACTION & ADVENTURE
It looks like spies remain a hot Hollywood trend because Olen Steinhauer's spy Milo Weaver can be added to the list of literary sleuths making their film debut. The author's popular series of books including The Tourist, Nearest Exist and An American Spy have been optioned by Sony for film adaptations and we can't wait to see Milo make his big screen appearance fighting international organized crime! 
HISTORICAL THRILLER
L.A. Confidential author James Ellroy is seeing more success with his latest novel Blood's A Rover, which has been picked up by VS Entertainment. Set in the late 1960s and early 70s, this thriller follows Joan Rosen Klein, who successfully takes down three of her dangerous mobster enemies in an attempt to find justice for her deceased loved ones. Ellroy is certain this novel is in the right hands with VS Entertainment spearheading the adaptation: "I have no doubt that Clark Peterson and Vincent Sieber will fashion a splendid motion picture from this noir epic." Fore more on this story click here.
MAINSTREAM FICTION
Annapurna Pictures has paid a pretty penny for the film rights to Maria Semple's recent mainstream release Where'd You Go Bernadette. About a teenager who must move forward after her mother's sudden disappearance, the story is told from various points of views and is a stunning tale laced with mystery and intrigue. With Semple's background as a TV writer for shows like Arrested Development, we bet this adaptation will be worth every cent! 
PARANORMAL
Melissa de la Cruz fans get ready because the Witches of East End are headed to Lifetime and Emmy winner Julia Ormond will be starring in this new television series as witch and mother Joanna Beauchamp. Joanna is hiding a secret from her two adult daughters — they're actually witches, and Joanna has hit "pause" on her magical powers. But this art teacher is ready to get back on the broomstick and teach her daughter's how to conjure when a great danger threatens her family. 
HORROR
TV lovers looking to add more horror to their viewing schedule of The Walking Dead and American Horror Story are in luck, because Dean Koontz's Frankenstein novels are headed to TNT! This modern re-telling of the classic Mary Shelley story is set in present-day New Orleans and gives us a look inside the lives of Victor Helios and his monster. The two have found themselves in the same city 200 years after they supposedly murdered each other during a battle in the Arctic. Victor has used technology to stay alive, and when the monster finds out, a full-out war ensues between the two. We have a feeling this storyline will fit perfectly into a television series, and are even more excited to see the special effects!
FANTASY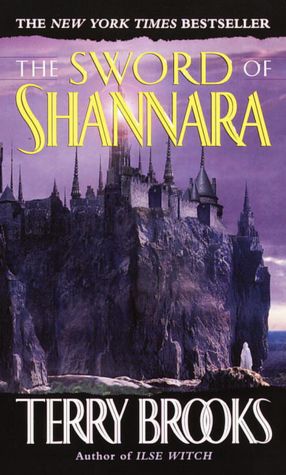 Game of Thrones, move over, because Terry Brooks' Shannara fantasy series is headed to TV. This long-running series began in the 1970s and the original Sword of Shannara trilogy will be the primary inspiration for the TV series. The books take place after Earth has been wiped out by nuclear war and magic has replaced science. Brooks' popular series has a huge cult following, and we bet fans cannot wait to get whisked away to the mystical world of Shannara! The show doesn't have a network home yet, but if you're curious to learn more about this deal, click here.
COMICS
We loved The Avengers, and it had us craving more superhero flicks! Luckily for us, Shadowman, the hero from the Valiant Comic series of the same name, will join the ranks of Spiderman, Batman and the other superheroes who have been lucky enough to get film adaptations. Jack Boniface is New Orleans only hope as Shadowman, the hero determined to save the city from being taken over by a supernatural evil. Valiant will get readers ready for Shadowman's big screen appearance with a new comic book series releasing November 7. 
GRAPHIC NOVELS
In Lisa Joy's graphic novel, Headache, a 23-year-old woman discovers she's the Greek goddess Athena and must balance keeping her true identity a secret while fighting ancient Greek monsters. Fox will be taking this project and adapting it for TV. With a new name, Athena, we hope TV fans will make room for another strong heroine in their viewing schedule. And Joy isn't the only author with a graphic novel getting the star treatment. Arcana Comics' The Order has been picked up by Bluegrass Films. About a group of young priests recruited by the Vatican to join a special ops team that travels the world and fights evil, this flick sounds like a cross between The Boondock Saints and The Exorcist. 
NON-FICTION
Kyle MacDonald tells the story of how he earned his dream home — and his girlfriend's heart — by trading a series of items starting with a red paperclip in One Red Paperclip. From a fish-shaped pen to a generator, a vacation and an afternoon with rock star Alice Cooper, MacDonald kept trading until he reached his goal: a two-story farmhouse. MGM will be taking this true story to movie theaters, and we have a feeling this feel-good tale will translate perfectly on to film, and might even make the perfect holiday flick!
This is just a taste of what is to come, but has us super excited and join us next month when we update readers on the most exciting film and television projects in the works.