Peg This: Six Erotic Pegging Stories You Must Read
Wed, 04/09/2014 - 1:04pm — admin
An erotic story can contain just about any sort of sex act, from a ménage to alien sex. It's part of what makes the genre so great — variety! Lately, there's been a fantastic upswing in erotic romances featuring dominant or switch heroines, and something that's often included in these stories is pegging (link NSFW because of an, er, instructional image). I absolutely love reading pegging scenes — the power exchange is both fascinating and sexy. Below are six recommended reads (some I've read, some were recommended to me) that feature pegging. Happy reading!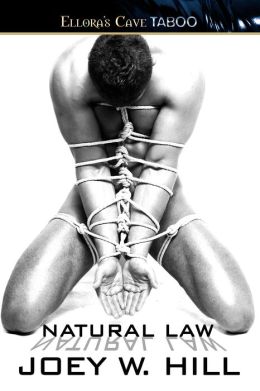 1. I feel like I'm committing erotica sin by never having read a Charlotte Stein story — she seems like an author I would love (meaning, her books sound filthy). Reviewers describe her novella "Giving" as having an intense, loving relationship between the submissive hero and Domme heroine, as well as being filled with great sex — including pegging!
2. Of course I'm going to include Natural Law by Joey W. Hill — the grand mistress of BDSM romance, in my opinion. Hill was writing about pegging before I even knew what it was. Her 2004 tale features a cop who goes undercover at a BDSM club and meets the Mistress of his dreams, who also helps him solve a murder case. How's that for a buddy cop story?
3. Mistress Nora Sutherlin is 100-percent judgement free when it comes to sex, and recounts many of her sexual escapades with clients of all sorts in The Mistress Files by Tiffany Reisz. There's pegging, group sex and even some bloodshed. Reisz has also confessed that the second upcoming book in her Original Sinners: White Years series, The King, also features pegging. But of course, with a book all about Kingsley Edge — one of Reisz's most intriguing characters — I would be surprised if there wasn't pegging.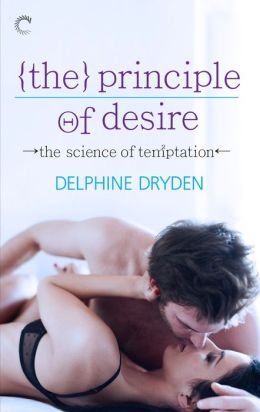 4. I absolutely love The Principle of Desire by Delphine Dryden (it's one of two books I've given a gold rating to)  — a short, nerdy story about two switches. I would definitely recommend it to anyone looking for a heroine-centric erotic romance with an emphasis on female domination. Hero Ed is openminded and while he has some limits, seems down for most anything. What more could you want from an erom hero!? This story is great, as are the rest of the author's Science of Temptation series.
5. The Submission Gift by Solace Ames is dirty as hell. Seriously, if you like your erotic romance of the vanilla, heterosexual variety, do not pick up this book because it is neither of those things. There's pegging, there's electrostimulation play and there's a somewhat traditional marriage (hero Jay is bi) that blossoms into a ménage with a call boy. That being said, there's also some really tender, emotional sex between married couple Jay and Adriana. I really love that this ménage romance embraces both Jay and Paul's sexuality.
6. When I asked for pegging erotic romance recommendations on Twitter, Solace Ames pointed me towards Hurt by Varian Krylov. I haven't read it, but the reviews appear to be overwhelmingly positive and many mention similar things — this book is intense, highly emotional and some readers might find parts of the story difficult to read.
There you have it! Have you read any of these pegging picks, or do you have any of your own to share? Sound off in the comments. And for more steamy stories, be sure to visit our Everything Erotica page. 
Cribbage board image via Wikipedia.