Publishing's Top-Earning Authors Of 2011
Fri, 08/10/2012 - 2:38pm — admin
Forbes.com has just posted the 15 top earning authors for 2011. Here is the list:
James Patterson: $94 million
Stephen King: $39 million
Janet Evanovich: $33 million
John Grisham: $26 million
Jeff Kinney, $25 million
Bill O'Reilly: $24 million
Nora Roberts: $23 million
Danielle Steel: $23 million
Suzanne Collins: $20 million
Dean Koontz: $19 million
JK Rowling: $17 million
George RR Martin: $15 million
Stephenie Meyer: $14 million
Ken Follett: $14 million
Rick Riordan: $13 million
The usual suspects top this year's list of best-paid authors. Holding onto the number one spot is James Patterson who earned a cool $94 million (over double the amount of the next top earner). Patterson's success stems from the incredibly large contracts that he commands as well as the amazing number of works the author publishes — 14 books in 2011.
Next on the list, raking in an amazing $39 million, is the ever-present and prolific Stephen King. Janet Evanovich, author of the best-selling Stephanie Plum series, which just hit the big screen in 2012, isn't too far behind at $33 million.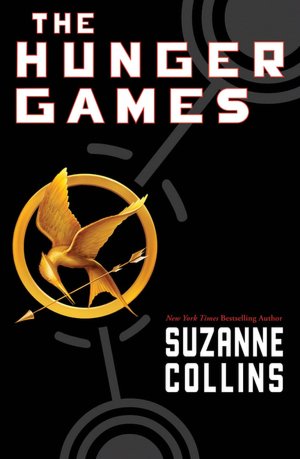 Suzanne Collins clocks in at $20 million, but with the success of her Hunger Games trilogy, and with two movies still in the works, she should see a higher return by 2013. And the Hunger Games can't be mentioned without giving a nod to the other trilogy whose neck it's breathing down (and biting?), Stephenie Meyer's Twilight series. Meyer's earned a not-to-be scoffed at $14 million, and her final film, Breaking Dawn: Part 2, should give her much to be grateful for when it opens around this Thanksgiving holiday season. Although it's yet to be seen whether or not the personal lives - and very public breakup — of its stars, Kristen Stewart and Robert Pattinson, will discourage fans from seeing the film series through to the end.
And, speaking of Twilight, there's one name that just may break the list next year: E.L. James with her erotic — and adult — fanfic, Fifty Shades of Grey, which was based off the romance of Meyers' hot-'n-not-so-heavy abstaining teens. To the surprise of almost everyone, the Fifty Shades phenomenon exploded on the scene and made it onto the must-read lists of harried — and voracious — moms. With a movie already in the works, James is set to earn many a pretty penny. And, with a sudden glut of erotic novels following in its wake, this steamy genre may be one to keep eyes on (but watch those hands!) for new breakout stars.
We want to know: Of the top 15 earners, which author are you most likely to reach for when in the bookstore or shopping online? Tell us in the comments section. For more publishing industry news click here.