Rachel Vincent Looks Back At Her Soul Screamers Series
Tue, 03/26/2013 - 1:26pm — admin
Today author Rachel Vincent releases the seventh and final book in her young adult Soul Screamers series, With All My Soul. Readers will finally see how teen heroine Kaylee Cavanaugh deals with the evil hellions — once and for all. But even as we are thrilled with the series finale, there is always that bittersweet moment when we say goodbye to characters we have grown to love. In this post, we ask the author to take a look back and describe the series' most unforgettable moments. 
***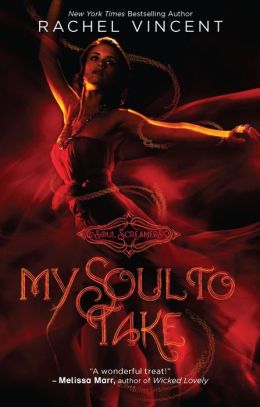 Most Inappropriate Outburst
As a banshee, Kaylee screams when she senses someone is about to die. Which of her 'attacks' happens at the most inappropriate moment?
That would probably be halfway through the first book, My Soul To Take, when Kaylee senses another death approaching while she's at a memorial service for a fallen classmate. Crying at a memorial is one thing, but here's nothing quite like screaming your head off during a service...
Most Difficult Death
There is a lot of death in the Soul Screamers series, but such in the case with dangerous otherworldly enemies! Which character were you most sad to see die?
Alec. I feel like he didn't deserve the death he got, but the story must be served...
Most Romantic Scene
The course of true love never ran less smooth than the relationship between Kaylee and Nash. However, they do have some very intense moments. Which is your favorite romantic scene from the series that features these two characters?
That's a tough one. I liked Kaylee and Nash together, but looking back over the entire series, I have to admit that I enjoyed writing them post-romance even more. Their relationship was more complicated at that point. It had more grit to grab hold of, if you will. But my favorite moment for them as a couple would probably in that first book, when Nash sees her in the alley behind Tabo. He's the only one who understands what's going on, and he's determined to help her.
Best Supernatural Creature
There are lots of supernatural creatures in the series. Which creature was the most fun to write about?
The hellions were fun to create. Particularly Avari and Ira, in the last book. They're evil, but they're an interesting, entertaining kind of evil.
Best Book Cover
Each of the Soul Screamers books have absolutely amazing covers. Which is your favorite?
Of the US covers? My Soul To Steal (the blue one). But I also love the cover of the second omnibus!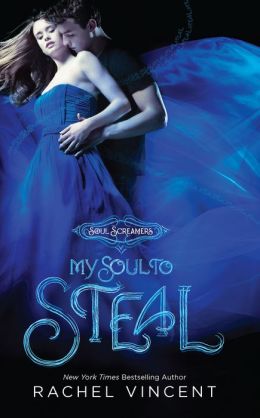 Already Missing

You have finished Soul Screamers with today's release With All My Soul. What/who will you miss the most from the series?
I think what I'll miss most is writing the ensemble cast. Their relationships have evolved and become very fun, and I'll miss the way the characters interact with one another.
What's your favorite Soul Screamers moment? Share it in the comments. If you are looking for closure for Kaylee and co., then check out With All My Soul, available in bookstores and online now. And for more genre news, visit RT's Everything Young Adult Page.