Read Deleted Scenes From Moonglow By Kristen Callihan - With Giveaway!
Wed, 08/29/2012 - 11:59am — admin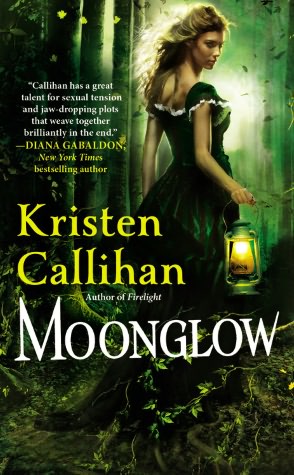 We were positively enchanted by new author Kristen Callihan's debut romance, Firelight, back in February. The story won our hearts, as well as our February Seal of Excellence Award, and kicked off the Darkest London series with a captivating story of a young woman with pyrokinesis and a mysterious masked hero who captures her heart.
Made up of the perfect blend of historical romance, paranormal flair and mysterious intrigue, this month's Moonglow continues Callihan's series and treats readers to the story of Daisy Ellis Craigmore, who witnesses a series of gruesome murders and Ian Ranulf, Marquis of Northup, who believes the killer is a fellow supernatural. Determined to catch a dangerous lycan before the authorities discover it, Ian must protect Daisy — both from the lycan and from the truth about the paranormal creatures living among her.
Today we're offering readers four deleted scenes from Moonglow, as well as a chance to win a copy of Firelight — for new fans to begin the series and for current fans to pass along to their friends! Click on the first page of each deleted scene to download and read the full scene, or use the link below each page. Then find out how you can enter to win Firelight at the end of this post!

GIVEAWAY ALERT: Ten readers will win a copy of Kristen Callihan's series starter, Firelight. To enter, simply comment here and tell us which type of supernatural ability you'd like to have! You can also e-mail your response here with the subject "Firelight Giveaway," along with your mailing address. Winners will be announced September 7. 
You can find more historical love stories on our Everything Romance Page and stories featuring supernatural heroes and heroines on our Everything Paranormal & Urban Fantasy Page!