Rewind: Laura Kinsale's Early Romances Are On E-Sale
Wed, 12/12/2012 - 12:16pm — admin
In 1985, Laura Kinsale, a geologist by trade, sat down to write her first romance novel. Published in 1986, The Hidden Heart kicked off the career for one of romance's most beloved authors. Readers wanting both humor and intensity, as well as some unusual settings and characters will definitely want to play catch up by picking up these early Kinsale romances that are now on sale.
***
Nobody writes medieval Europe like Kinsale! And in For My Lady's Heart, readers are immersed into a foreign land of nobles and knights. A widow princess is swept away by a truly honorable warrior. For those looking for authentic flair in their romance, there are two versions included in this download. The original story filled with Middle English dialogue as well as a version of the story modernized by the author.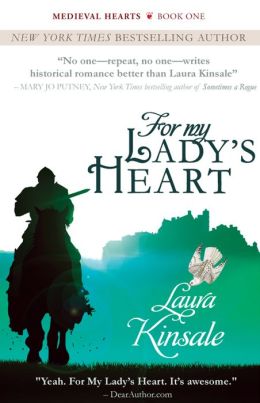 Purchase for $2.99 Barnes & Noble or $2.51 from Amazon
A decade after For My Lady's Heart, Kinsale wrote the sequel Shadowheart. Nominated for an RT Reviewers' Choice award in 2004, this novel features assassin Allegreto who will do anything in order to claim his birthright. Lady Elena soon becomes a casualty of Allegreto's maneuverings as he forcibly takes her as his wife. It is a true master of the romance craft that could turn this anti-hero into a hero, but Kinsale redeems Allegreto so that Elena, as well as the reader, can't help but fall in love.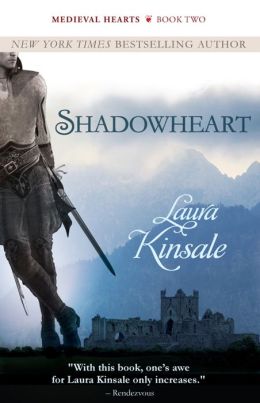 Purchase for $2.99 from Barnes & Noble or $2.51 from Amazon
A former highwayman, known as the titular The Prince of Midnight, teams up with Leigh Strachan, a woman without a family or home in this unusual tale of vengeance. Set during the 18th century, readers won't find any lords or ladies in this story, just two lonely people in need for healing.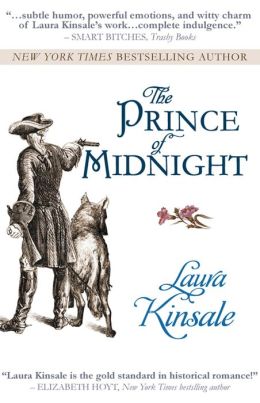 Purchase for $2.99 from Barnes & Noble or Amazon
Finding a way to defeat Napoleon has never been so sexy! In Midsummer Moon, Lord Falconer is determined to stop the Emperor from gaining ground during the war, and he has a plan to stop the diminutive French leader. But first Falconer needs the beautiful Merlin Lambourne, inventress extraordinaire, on his side. What is the hero to do, except seduce Merlin into helping him defeat England's enemy.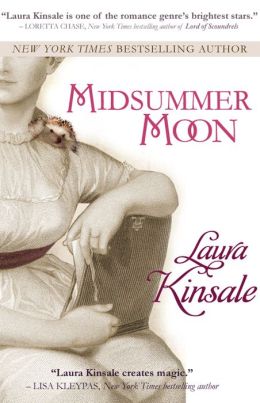 Purchase for $2.99 from Amazon or Barnes & Noble
Uncertain Magic was the first time that Kinsale used a paranormal element in a story and what the author creates is true magic! Heiress Roderica Delamore can hear the thoughts of the people around her, something that is completely detrimental to the courting process. But then she meets the Earl of Iveragh and finds him immune to her skills. Impoverished, Iveragh is no catch, but if he can quiet Roderica's mind, then maybe he is more perfect than either of them can possibly realize.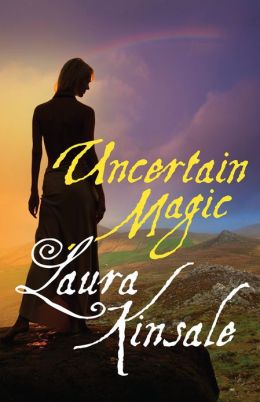 Purchase for $2.99 from Barnes & Noble or $2.51 from Amazon
Intrigued by these oldie, but goodie reads? We want to know which early Laura Kinsale novel you've got your eye on. And for information about more historical romps, make sure to check out RT's Everything Romance Page.