Rewind: Stephanie Laurens' Early Romances Are On E-Sale
Wed, 01/16/2013 - 1:06pm — admin
Known for her headstrong heroines, larger than life heroes and books filled with mystery and action, Stephanie Laurens always delights readers. This Australian writes Regency romances that absolutely sizzle. With series including the Bastion Club and the Cynster family, Laurens is a must read for anyone who loves fast paced historical tales. In case you missed her books the first time around, or if you are interested in a re-read, several of the author's books are currently on e-sale. We choose six of our favorite Laurens tales to share — each one an RT rated Top Pick! and all available digitally for under a dollar! 
***
Stephanie Lauren's debut, Captain Jack's Woman, was nominated for 1997's RT Reviewers' Choice for Best First Historical Romance. This now classic tale, the prelude to the author's popular Bastion Club series, has all of the elements of a great read — action, adventure, passion and a lady in disguise. Captain Jack Hendon must hide the fact that he is an agent for the Crown on an undercover assignment, so he assumes the role as leader of a gang of smugglers. Kit Crammer is also in hiding, pretending to be a lad to free herself from society's restrictions. On her own mission to claim her independence, Kit also engages in some smuggling. Kit and Jack may start out as rivals, but not for long. Soon Jack has uncovered Kit's secret and his mission for the government becomes less important than keeping his new love safe, even from herself.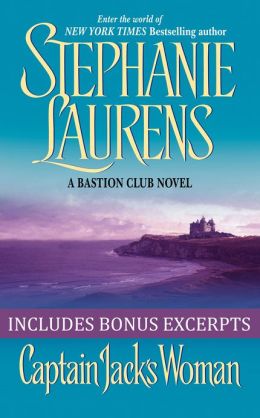 Purchase for $0.99 from Barnes & Noble or Amazon
Charles St. Austell, a member of the Bastion Club, worked for the English government during the war, but now he is ready to settle down. Too bad Penelope Selborne, the lady he loved and lost over a decade ago, isn't thinking of marriage. Instead she is attempting to clear her family's name — surely they could not have been spying for the French. Relying on Charles is the only way that Penelope will ever learn the truth, however, flushing out traitors is the furthest thing from her mind when she once again finds herself in Charles' strong arms. Get ready for an unrivaled battle of wills in A Lady of His Own, an addictive story that senior RT reviewer Kathe Robin says is the "ideal blend of hot passion and mystery."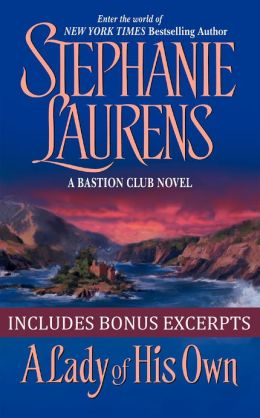 Purchase for $0.99 from Barnes & Noble or Amazon
After serving his country as part of the Bastion Club, Jack, Baron Warnefleet finds himself once again in battle — this time with the cloying woman of the Ton who wish to marry. He has been able to successfully extricate himself from unwanted engagements, so Jack is chagrined to find himself wanting to become entangled with Clarice Alwood, a most unsuitable lady. Sent to Cornwall in order to learn manners from her vicar cousin, Clarice is a headstrong hellion who plays by nobody's rules but her own. Jack's escape into the country was suppose to be restful, yet soon after meeting Clarice he realizes that it is likely he will never know peace — or boredom — again.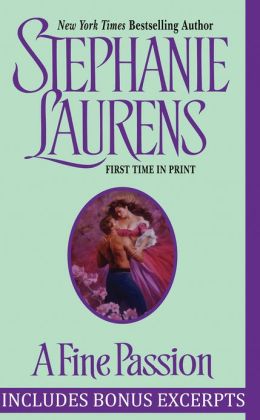 Purchase for $0.99 from Barnes & Noble or Amazon
It is amazing just how compatible Vane Cynster and Patience Debbington are considering the fact that both of them vowed to never marry. Patience is more than happy to act as guardian for her young brother, Gerrard. And Vane, he doesn't have much of a direction in life, except any direction away from a churchyard and a walk down the aisle. But when Vane is needed to help Patience save her young ward, the couple is thrown together one too many times, and given one too many opportunities to discover the delights that loving can bring.     
Purchase for $0.99 from Amazon
Scandal is not just Richard Cynster's middle name, it is a way of life. Born out of wedlock, Richard doesn't see the need to act the gentleman and he finds he has a lot more fun as a rake. So he is shocked to discover that Lady Catriona Hennessy has him wondering if a life closer to home and hearth might be for him. Catroina doesn't want to marry, especially a man with a wicked reputation. However, her guardians' last will and testament requires she marries Richard. Resistant at first, Catroina soon finds herself falling for her fiancee, but before vows can be spoken a wicked enemy surfaces to stop the couple's happily ever after.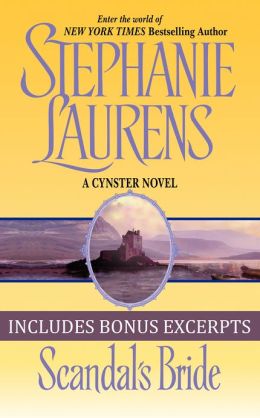 Purchase for $0.99 from Barnes & Noble or Amazon
Named Demon for a good reason, this is one Cynster male that is in desperate need of a good woman. Enter Felicity Parteger, or should we say re-enter Felicity. Demon knew her as a young girl, and in the years since she has blossomed into a beautiful and intelligent woman. Felicity uses her smarts to help others, but even she has to admit that she is out of her depth in her latest scheme to help a friend in trouble. Demon steps in to save Felicity, but his actions tarnish the lady's honor, so he feels duty bound to offer marriage. Demon isn't expecting to find love in the relationship — in fact, he swears that it will never happen — but then he's never meet a woman quite as tempting as Felicity…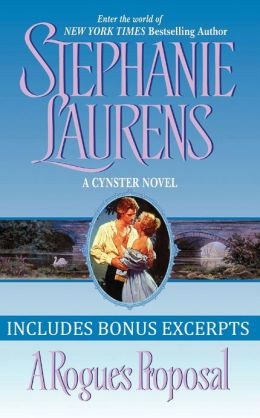 Purchase for $0.99 from Barnes & Noble or Amazon
Intrigued by these oldie, but goodie reads? We want to know which early Stephanie Laurens novel you've got your eye on. And for information about more historical romps, make sure to check out RT's Everything Romance Page.