Rewind: Suzanne Enoch's Early Books Are On E-Sale
Fri, 12/21/2012 - 11:06am — admin
Armed with a degree in English literature, Suzanne Enoch began writing in the early '90s. After trying her hand at romantic fantasy, it became clear to Enoch that her real talent was in crafting funny, witty and oftentimes suspenseful Regency romances. After switching up her genre, she was first published in 1995 with The Black Duke's Prize. Fast forward a dozen years and two dozen novels (including several contemporary reads) and Enoch kicked off her Scandalous Brides series which has caused quite a buzz in romance circles. In fact, the first three Scandalous Brides books, A Beginner's Guide to Rakes, Taming An Impossible Rogue and Rules to Catch a Devilish Duke have all been nominated for RT Reviewers' Choice awards. However, before we visited the notorious Tantalus Club, Enoch captured readers' imaginations by writing about some not-so-suitable couples that make the trip to the bedroom and (eventually) down the aisle. For those interested in reading Enoch's earlier works, there is a digital sale on several of her classic novels. Read on to find out which book (or books) might be keeping you company over the holiday break.
***
It would be easy for the characters in London's Perfect Scoundrel to become hollowed out caricatures. Miss Evelyn Ruddick is a young lady who donates her time to charity. Marquis of St. Aubyn is an unreformed rake bent on seduction. With several intriguing and unforeseen twists and turns, Enoch demolishes the stereotypes surrounding her couple and shows that a heart indeed beats in the scoundrel's chest and the young miss is absolutely capable of feeling a deep, abiding passion.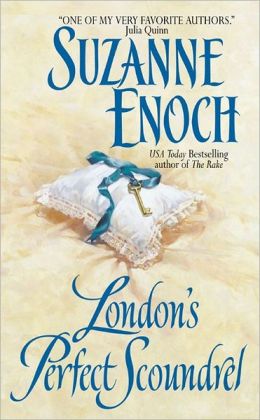 Purchase for $1.99 Barnes & Noble or Amazon
In By Love Undone, Maddie Willits has better things to do with her time than swoon over the aristocracy. But when her employer's nephew Quinlan, Marquis of Warefield visits, Maddie is drawn to the man. After their brief kiss is blown out of proportion, Maddie finds herself shunned by society. Feeling guilty for his role in her ruin, Quin decides to sponsor Maddie for a season in London. However, when the lovely lady starts attracting attention from suitors, Quin realizes that he wants Maddie all to himself...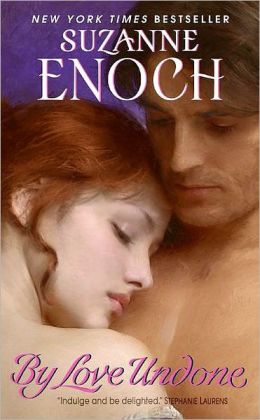 Purchase for $1.99 from Barnes & Noble or Amazon
A seasoned rake, a heroine already hurt by a scandal from her mother's past and an ill-advised bet are not the beginnings of a sweet romance. But this is a recipe for the exuberant tale Stolen Kisses in which a debutante dubbed the "Ice Queen" melts for a totally unsuitable marquis.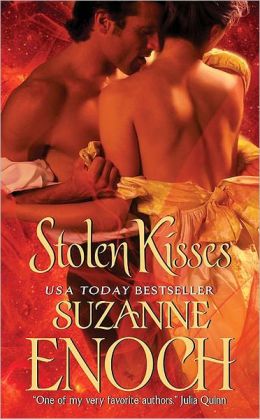 Purchase for $1.99 from Barnes & Noble or Amazon
Kit Brantley, the heroine of Lady Rogue, is completely unlike any other woman that Alex, the Earl of Everton has ever met. Kit was raised by her father to be a spy and smuggler, yet despite her criminal past, Alex is drawn to the feisty woman. As Kit drags Alex into a maze of deception and adventure, the two find that trust may be hard won, but it is worth fighting for. And boy do these two fight for each other...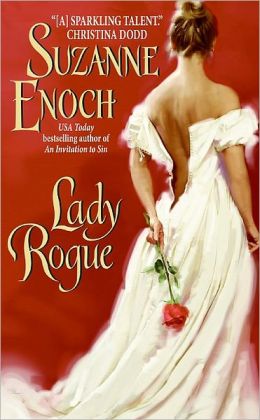 Purchase for $1.99 from Barnes & Noble or Amazon
When Lord Bramwell Johns overhears a plan to essentially sell Lady Rosamund Davies into an unwanted marriage, he decides to do her a favor. No, Bram does not consider finding a way to break Rose's engagement, however, he does decide to seduce the woman in order to show her real passion before she is forced to be a bride to the odious Lord Cosgrove. But no sooner does Bram's plan start to work then he finds himself wanting more from the lady than just passion. He wants forever, but can Rose call off her wedding in order to be with a man who is Always a Scoundrel?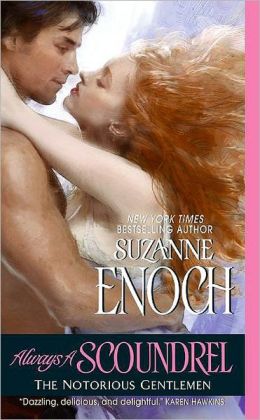 Purchase for $1.99 from Barnes & Noble or Amazon
Intrigued by these oldie, but goodie reads? We want to know which early Suzanne Enoch novel you've got your eye on. And to learn more about great historical reads, make sure to check out RT's Everything Romance Page.