Riptide's Second Anniversary Celebration — With Giveaway!
Wed, 10/23/2013 - 11:40am — admin
We love a good M/M romance as much as the next reader, so we sure are thrilled to help celebrate Riptide Publishing's second anniversary! As one of the leading publishers of M/M romances, Riptide has not only built an impressive roster of authors and a fanbase of devoted readers. Today, we have an exclusive interview with authors Anne Tenino and LA Witt, who have been with Riptide since the beginning. But that's not all! Stay tuned to the end of our interview to find out how to win a set of Riptide e-books! First, though, let's chat with Anne and LA about their books, their journeys to publication and the state of M/M romance today.
***
When did you both realize you wanted to write M/M romances?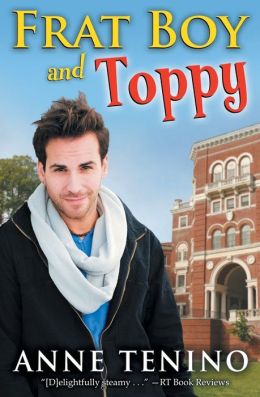 Anne: I've always wanted to write romance, and had tinkered around with it for years. I kept one of my laptops for a decade because I had most of a category romance on it and I knew I'd finish it someday. Don't ask me why I didn't transfer it to a disk. Probably because I knew I'd never find it again. A fifteen-pound laptop is much easier to not lose. Although now that I think about it, I have no idea where that thing went.
Regardless, I started reading M/M by accident (one of those two-AM-nothing-to-read purchases), and six months later I'd finished my first novel. I didn't exactly know I wanted to write an M/M story until I'd actually finished the writing of one.
LA: Someone actually dared me to write a M/M romance. Initially, I wrote a short erotic piece to prove someone wrong who'd claimed that women couldn't convincingly write sex scenes from a male POV, and to really drive the point home, I made it a gay scene. Then the dare came to write a full-length novel, and by the time I was finished with that one, I was hooked.
What were some of the challenges you faced in getting your works published when you first started?
Anne: Figuring out what the hell to do. "Okay, I write the book, and there are all these, like, grammar things, and formatting stuff, and how do I address the submission letter?" Fortunately, the internet is wildly informative, if not always reliably accurate. It was accurate enough for my purposes.
And now I make my grand confession: I sold the first novel I wrote to the first publisher I sent it to — 18% Gray, released by Dreamspinner Press in 2011. I always feel mildly guilty admitting that, I don't know why. Possibly because I didn't suffer for my art? To which I say (to myself) "Who needs to suffer for art?" I have two daughters and I was forty before I sold my first book. I had no need to suffer further.
LA: A lot of it had to do with shifting my mindset from "I need to get an agent and get published in New York" to "e-publishing is a perfectly viable route." Once the first few books were accepted, I decided to stick with e-books, and ... here we are.
How has the landscape changed since you first published?
Anne: It's changed a lot in a few ways as I see it. Especially the readership. It's much broader than it was, and a lot of the newer readers don't necessarily catch the conventions that the longer-lived ones used to expect, such as the three-fingers-before-penetration rule. As the audience gets broader, the tropes and conventions change, which is very exciting. It's a little like living in the Wild West, except it's mostly in my head.
LA: Well, since 2009, e-books have really clawed their way into the mainstream. Gay fiction is also becoming less of a niche and more of a legit genre. We've reached a point where instead of struggling to eke out a part-time income via New York publishers, we have authors who are selling e-books and can make a solid full-time income. Things have definitely changed.
Do you find publishers and readers are more open-minded?
Anne: Yes and yes. Not everyone is going to like M/M, but the readers who do like it stumble into M/M romancelandia and gape, blinking in wonder at the shiny newness of it all. Then they ask for more, for which they are willing to pay. That's where the publishers come in, of course. Not that publishers' minds are only opened through economic means, but it doesn't hurt.
I can't speak for gay/bi/trans male readers (and they definitely exist), but women, once they realize they're allowed to like books where two men fall in love, sometimes seem to feel almost liberated by reading them. I think this is because they can look at romance differently. There are lots of rules in any genre, and romance genres are no exception, but one set of rules that's all but bomb-proof is that of the Perfect Heroine. In M/M, there is no heroine, so women who read it experience the building of a relationship without the baggage of expected gender roles. It's very mind-broadening.
As the popularity of M/M romance rises and the genre becomes more mainstream, I've seen another big change in how it's viewed by non-readers — they're realizing M/M is not all erotica (I say this in spite of writing at a high heat level myself). There are some very "sweet" stories out there.
So, yeah. Big changes, and not just among readers. Even my mom has stopped asking me when I'm going to write something else. I never thought I'd see the day.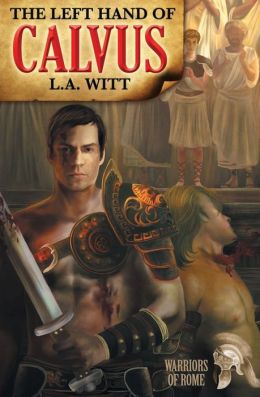 Riptide Publishing is celebrating its second anniversary. How did you two become a part of the Riptide team?
Anne: I can't remember if I'm technically a "First Wave" or a "Second Wave" author, but Aleksander Voinov asked me if I had anything to submit in August or September of 2011, and my first book with Riptide, Frat Boy and Toppy, came out in March 2012. This month, my fifth Riptide work, Good Boy, was released. Next year I'll have at least two works coming from Riptide. I'm pretty much the opposite of L.A. — she writes like a woman possessed by a workaholic demon. I write at the speed of a woman who has been dipped in molasses. In January. I think I mixed up my metaphors there.
LA: Rachel Haimowitz approached me in 2011 and asked me to write something for Riptide. My first Riptide book was a vampire cyberpunk novella called A Chip In His Shoulder, and after the first round of edits, I knew I'd found the publisher for me. This was also how I met my editor-turned-co-author, Aleksandr Voinov. He and I worked together on Chip, and really clicked. 
What has been the most rewarding experience in your careers so far?
Anne: The most rewarding thing has been meeting fans. I think the best thing I can hear from someone is that one of my books is on their "comfort read" shelf. That gets me every time. Although just finishing another book is incredibly rewarding in itself.
LA: Having a reader e-mail me about a book (specifically my transgender scifi book, Static, which Riptide is re-releasing in 2014) and tell me that after reading it, he knew who he was.
What do you hope readers take away from your books?
Anne: That happy glow, the one that comes from reading a book that met some emotional need you didn't know you had (so much more fun than therapy). I don't exactly wish the post-good-book-funk on anyone, but it doesn't break my heart when someone says they got it after reading one of my stories. Recently someone told me they read Frat Boy and Toppy to pull themselves out of an angsty-good book funk (it worked), and that was equally nice to hear.
LA: First and foremost, I hope they're entertained. I want readers to enjoy my stories. Sometimes there's something deeper — I've delved into topics from gender identity to religion to combat-related PTSD. Sometimes there isn't. And of course, if the book is erotic ... well, that goes without saying.
***
Who's ready to win some e-books? For a chance to win a selection of Riptide Publishing's finest titles, including Anne's Frat Boy and Toppy and LA's The Left Hand of Calvus, leave us a comment telling us why you love reading M/M romances! This giveaway is open to both US and International readers, and the winner will be selected next Thursday. Good luck!
Full List of Titles:
The Left Hand of Calvus by LA Witt
Frat Boy and Toppy by Anne Tenino
Blacker than Black by Rhi Etzweiler
Collared by Kari Gregg
Counterpoint by Rachel Haimowitz
Dark Soul Vol 1-3 by Aleksander Voinov
First Watch by Peter Hansen
Grown Men by Damon Suede
Master Class Rachel Haimowitz
Once a Marine by Cat Grant
Pretty Monsters: Josh of the Damned, #1 by Andrea Speed
Peek-a-Boo: Josh of the Damned, #2 by Andrea Speed
Sublime: Master Class, #2 by Rachel Haimowitz
Sucks & Blows by Storm Grant
Portrait of a Crossroads by Kelly Rand
UPDATE: The winner is Jim Evans