Romance Tropes And Themes: Marriages Of Convenience
Wed, 10/03/2012 - 12:31pm — admin
Today guest blogger Wendy Crutcher, aka Wendy the Super Librarian, discusses one of the romance genre's most popular tropes: marriages of convenience. Love isn't the only reason a young lady says "I Do," and these heroines prove that there's more to marriage than hearts and flowers. 

While trends come and go some themes within the romance genre have stood the test of time. One of these is the marriage of convenience plot, an oxymoron if ever there was one. While two characters may think that marriage will solve all their problems, that joining forces will be "convenient" for both of them, it inevitably sends them through the emotional wringer. Getting married was supposed to fix everything, not create a bunch of turmoil, which it naturally always does because both characters do the one thing that both of them swore they would never do: They fall in love with their spouse.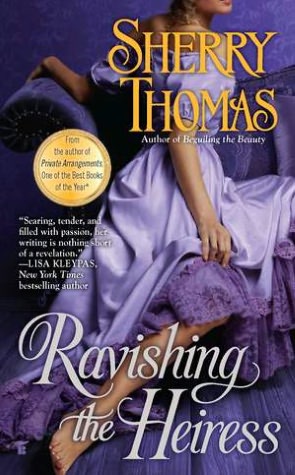 While marriage of convenience works well across romance, it really excels within historicals. The main reason for this is because historically the opportunities for women weren't exactly stellar. Respectable employment options were limited and single women faced countless concerns for their safety and welfare. In a lot of instances, getting married would really be the only sensible solution.
Being sensible is ultimately at the heart of many marriage of convenience stories. This isn't about love or messy emotions; it's merely a business arrangement. I'll scratch your back and you scratch mine. This is what all the couples in these recent historical romances set out to do. They aren't in love, they're in business together. That is, until their pesky emotions get in the way and turn everything remarkably inconvenient.
In Sherry Thomas' Ravishing the Heiress, the heroine, Millicent, is under no illusion of what her marriage is truly about. She becomes a countess. In exchange she helps her new husband, an earl, with his family's cash flow problem. They enter into a bargain that they will wait eight years to consummate their marriage, and only then in the hopes of securing an heir to the title. After that, they will shake hands, go their separate ways, and live their own lives. The fly in the ointment is that Millicent does something colossally, epically, stupid. The poor woman falls in love with her husband, the same husband who has plans to reunite with a childhood sweetheart once the heir situation is dealt with.
What could be more inconvenient than a romance novel mail-order bride? Never, in the history of romance novels, has it been a simply arranged transaction where everything goes according to plan.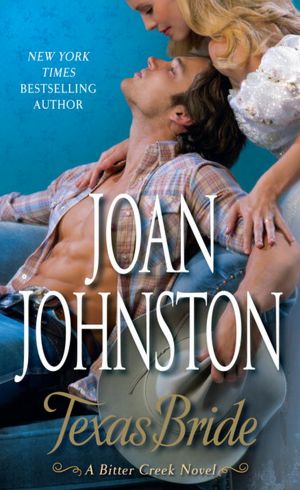 In Texas Bride by Joan Johnston, both hero and heroine think they know exactly what they are signing up for but are in for some surprises. Miranda Wentworth sees the opportunity of becoming a bride as a way to save her two younger brothers from growing up in a Chicago orphanage. Jake Creed's wife died giving birth to their second, stillborn child. If he has any hope of hanging on to his struggling ranch he knows he needs to find a mother to care for his toddler daughter. The match is set, the plans made, the fly in the ointment? Jake hasn't told Miranda about his daughter and Miranda hasn't told Jake about her two younger brothers. As if that weren't enough to make things entirely inconvenient, seems Jake is determined to keep this second marriage chaste, still haunted as he is by his first wife's death. Good luck with that one Jake.
In Anne Gracie's Bride by Mistake, former soldier Luke Ripton rescues a young 13-year-old girl from an odious "suitor." He marries the girl for her protection and drops her off at the nearest convent with the understanding that the marriage will later be annulled. Now, many years later, his pleas for an annulment falling on deaf ears, he's back in Spain to deal with business. He's expecting a meek young woman who will eventually see that his way makes sense. What he gets is a headstrong lady who has an agenda of her own; an agenda that does not involve annulling her marriage. In turn Isabella is expecting to be reunited with the dashing rescuer of her memories. What she gets instead is a haunted, wounded man still coming to grips with his war-time experiences. Oh well, nobody ever said marriage was easy ….
Characters that need something from each other, characters that enter into a marriage to keep their families together and characters who marry out of a sense of protection and justice. It all may seem convenient at the time, but then turns amazingly inconvenient on the road to the eventual happy-after after.
- Wendy Crutcher
What are your favorite marriage of convenience romances? Share with us in the comments below! For more romance visit our Everything Romance Page.