RT Booklovers Convention 2013: How To Ride The Erotic Romance Wave
Wed, 05/08/2013 - 11:34am — admin
The erotic romance genre is exploding with the serialization of books and stories headed to the big screen. However, writing erotic romance is not simply throwing together some sexy-times. To be a truly compelling erotica writer, one needs to deliver something different while providing emotional, sensual stories. In the "How to Ride the New Erotic Romance Wave" workshop at the RT Booklovers Convention last week, bestselling authors Eden Bradley (aka Eve Berlin), Jaci Burton, Lauren Dane and Sylvia Day and moderator Sharon Page explained the 'New Wave' of erotic romances and what it takes to satisfy readers.
(left to right) Authors Jaci Burton, Lauren Dane, Eden Bradley, Sylvia Day and Sharon Page
The first thing that panelists wanted to clarify was that, despite the fluctuations in publishing trends, each of these authors have not changed the core essence of their writing. The lesson: Instead of chasing the 'next big thing,' aspiring authors should focus on creating a well-balanced, compelling romance with a unique voice. This is something Jaci Burton said that she does in order to make each of her stories different. Even though every book in her award-winning Play-By-Play series features a masculine athlete, these are all extraordinary characters who all have distinct characteristics. Jaci says that she also works on relating her individual characters' stories back into the overarching theme of family which centers the series.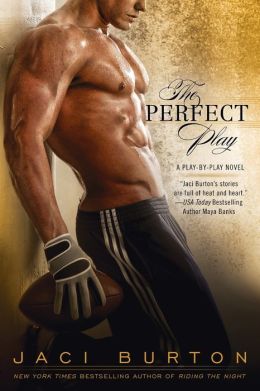 Like Jaci Burton's Riley Family, Lauren Dane shared that she likes to keep her books family centric — either a genetic family, or the one of your heart/choosing. The author said, "I feel like there's really no better way of understanding a character than by seeing them through the eyes of the people closest to them." We couldn't agree more! For absolutely intriguing, spicy stories, readers will want to pick up Dane's Brown Family series. These books follow siblings and friends as each one finds their happily-ever-after.
Eden Bradley (aka Eve Berlin) brings to her writing a professional background in psychology, which means some serious exploration inside a character's psyche. "A person's personal history — all those bits and pieces that make us who we are and dictate how we respond to each other drive not only the sexual interaction but the relationship development and the character arc," says the author. "And when you're writing about relationships — which is what we are always ultimately writing about, regardless of the sexual content — the psychology is the most crucial element in how it all plays out." Looking to be enveloped into Eden's worlds? Then we suggest starting with the recently re-release The Dark Garden.
Sylvia Day says that she is not alone in writing emotionally resonant stories, however, she does reveal that the most important part of any story she tells is the sexual interaction between the characters. But she cautions writers to not only show the physical side to the relationship, but the heavy emotion that goes along with it. "This is what makes a good story great." And Day's bestselling Crossfire series is certainly filled with great stories.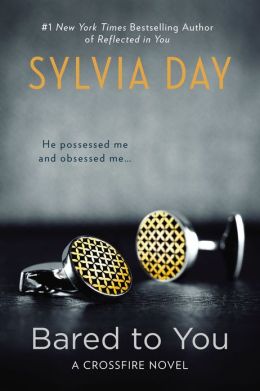 Panel moderator and author Sharon Page stands out in the massive sea of erotic romance because she sets her stories in Regency England with "wicked rakes" and a touch of mystery. "My favorite part of writing erotica," says the author "is creating a naughty hero who makes sex fun." One of our favorite Page books is Engaged in Sin. 
So what advice did these pros have for budding writers looking to break into the genre? Each author shared some sage words of wisdom that could help any aspiring romance writer.
ADVICE FROM THE AUTHORS
Lauren Dane: "Don't write to trends. Trends move too fast and they're mercurial. What is hot today may not be in six months. Write the book that is right for that story and your characters. Make every scene count. Nothing, especially a sex scene should be in your book just to take up space. Make it all count."
Jaci Burton: "Never try to write a book that you think 'fits' the genre. The story has to be in your head, and in your heart. And don't write a story only for the sex. The sex has to wrap around the story, to match those particular characters and their journey."
Eden Bradley: "Write at the heat level you're comfortable with — don't jump on the erotica bandwagon, and certainly not on the kink bandwagon, unless it's something you enjoy reading and writing. It's okay to stretch a bit, to challenge your boundaries, but if you're really uncomfortable with what you're writing it's going to come through on the page. You have to feel it. If your sex scenes leave you cold or make you feel awkward, then how are they going to make your readers feel? As in all things, be true to yourself."
Sylvia Day: "Focus on the emotion!"
Sharon Page: "Look at what's happening in the genre and find a way to write about what you love while giving it a unique twist. Authors have found success writing about military heroes instead of billionaires, for example. Get to the heart of your characters, give them depth, and make the reader feel the emotion as well as the heat. As an author, go as deep into your heart as you can."
Sharon ended the panel by letting people know that an important part of establishing yourself as an author is "[saving] up and [coming] to conventions like RT. Making connections with readers is a huge part of an author's success. RT is the perfect place to forge bonds with readers, other authors, and find out keys to success from experts in this industry. Even in this world of social media, face-to-face time can't be beaten. I can't begin to list everything I've learned from coming to RT."
To learn more about the panels and events at this year's RT Booklovers Convention, here. Looking for more spicy books? Visit our Everything Erotica Page.