RT Investigates: Samhain's New Horror Line
Wed, 02/29/2012 - 1:14pm — admin
The e-book publisher Samhain, which is best known for releasing romance novels, launched a new imprint, Samhain Horror, in late 2011. It might seem odd that a romance publisher would launch a horror line, since the two genres seem to be on the opposite ends of the fiction spectrum. It's happily ever afters versus unhappily, even, bloody, terrifying ever afters. However, both genres have very distinct, dedicated communities. Samhain Horror editor Don D'Auria, who previously spearheaded Dorchester's horror line, shared on the line's website, "[fan] response exceeded our expectations, and we have big plans for continuing to build readership and generate excitement in 2012." Being an avid horror fan, I decided to take a look at three recent releases from Samhain Horror, to see if they meet my (admittedly high) expectations for stories in a genre, which, like romance, is full of familiar tropes and sometimes predictable plot lines.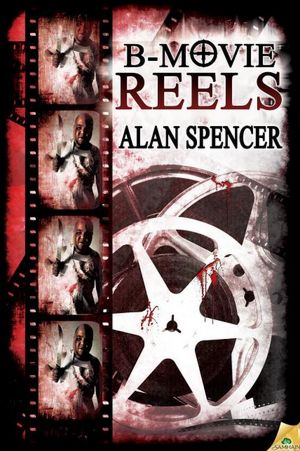 B-Movie Reels by Alan Spencer
When recent film school grad Andy's uncle dies, the young man inherits an old, ramshackle house in his uncle's small town. He promptly moves there and lands a job working on the sets of B-horror movies. But when the creatures in Andy's movies start coming to life and terrorize the town, Andy realizes that there was more to his uncle than he ever thought ... With plenty of gore and an abundance of monsters, B-Movie Reels was written by someone who clearly knows and loves the genre. Unfortunately this book reads like a mash-up of every horror film Spencer has probably ever seen, which lends the tale an air of predictability. But that is not all together a bad thing, as this easy read was also entertaining, much like the B-movies it's named for.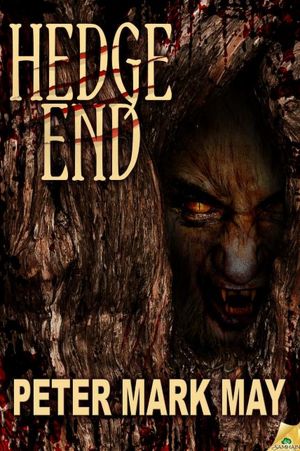 Hedge End by Peter Mark May
The tag line for this book says it all: "Creatures trapped for centuries, free at last…to kill!" Hedge End combines history, myth and folklore to deliver an entertaining, albeit familiar plot. An ancient hedge surrounding a dangerous forest in England is torn down to make room for a new housing community. Now, the creatures that were trapped behind the hedge are free to feast on the town's inhabitants. Although there are moments in this novel that feel tired and the strangers who shows up to save the day feels like a cop-out, May's imagery is vivid, with plenty of gratuitous gore and intriguing details that bring his paranormal beasts to life.
This was definitely the most unique of the three stories. Rather than using supernatural or paranormal entities to drive the plot, Dries creates a haunting tale of a mad woman with a disturbing past. Bus driver Liz Frost is having more than just a bad day when she decides to take her passengers hostage. She's more than willing to kill anyone who tries to stop her from taking her public transit bus back to her home to meet her deranged family. The story's non-linear narrative is slightly disorienting at first, but is ultimately well executed. Dries goes above and beyond with the death scenes in House of Sighs, with many memorable, incredibly visceral, disturbing deaths.
Have you had a chance to check out the Samhain Horror line? If so — or if you are going to now — let me know in the comments below. For more gut-wrenching reads, check out our Everything Mystery/Suspense/Thriller Page.