Today at New York Comic Con 2011 I got a chance to chat with the fantastic Marjorie M. Liu about the latest novel in her bestselling Dirk & Steele series, December's release Within the Flames. If you are new to the series, don't worry, Liu does a fantastic job of crafting a romance that anyone can fall head first into. However, for all of you longstanding Dirk & Steele addicts out there (like me!), you will be excited to see Eddie (finally) get his happily ever after. But it's not a smooth road for the man whose supernatural talents mean that when he loses control, he can accidentally burn things to the ground. But perhaps this is exactly what makes him perfect for his heroine, Lyssa who is an honest to goodness dragon!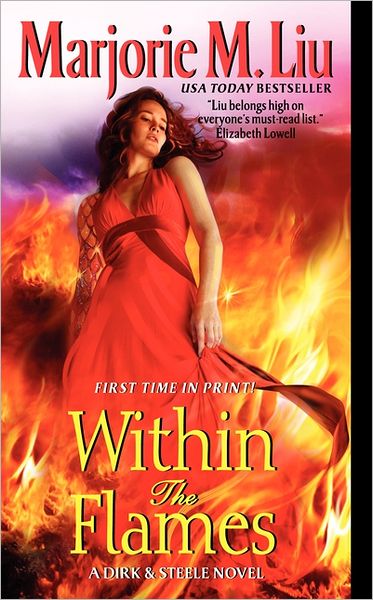 Morgan: Readers who have been following the Dirk and Steele series have known Eddie for a long time. But they might be surprised to learn that he is the hero of his own book since he is so much younger than the rest of your characters.
Marjorie: He is young in years, but he has lots of life experience. Eddie lost his dad when he was young and this left him in an abusive living situation. Eddie ended up growing up on the streets.
1

COMMENTS
SUBSCRIBE TO RSS FEED
EMAIL
SHARE
PERMALINK
READ ENTIRE POST