Say Yes to the Dress, Atlanta with Valerie Bowman
Fri, 10/04/2013 - 12:08pm — admin
With the recent release of Secrets of a Scandalous Marriage, the final installment in her Secret Brides trilogy, her upcoming nuptials and her stint on Say Yes to the Dress: Atlanta, historical romance author Valerie Bowman has a lot to celebrate. And today she shares what it was like to be part of the hit TLC show — and whether or not she said yes to the dress. Take a look and be sure to check out our giveaway details below!
This week I'm celebrating the release of the third historical romance novel in my Secret Brides trilogy with the tale of how I ended up on the reality TV show, Say Yes to the Dress, Atlanta. Yesterday, I was at Heroes and Heartbreakers talking about the actual taping of the show.
Today's post is all about saying yes to the dress. 
So, did I say yes to the dress? I did, dear reader, I did. And it was as shocking to me as anyone, but the moment I put on the dress, I was a smitten kitten. In fact, I girled out and was like, "MINE!" I couldn't leave without it. I bought a matching veil too, and a big old expensive ribbon to put around my waist.
Oh, and in case you're wondering, Robin really is a consultant/sales director at the store and she personally rang me up and sent me on my way with my beautiful dress in a big gorgeous dress bag, complete with a lucky coin to put in my shoe for the wedding day. Love that touch!
My friends and I all went back downstairs and did follow-up interviews and said our goodbyes. On the way out, I asked Alyson, the producer, when we'd find out if the show would make it on the air. She said I probably wouldn't find out until the week it aired. Eek. I sure hoped it would make it! We left the salon around 2 pm. We were there for a total of six hours and I have to say, it was surprisingly exhausting! We all went to lunch, debriefed, and toasted our first stint on reality TV. It was a long day but so much fun, and the cast and crew of the show could not have been nicer.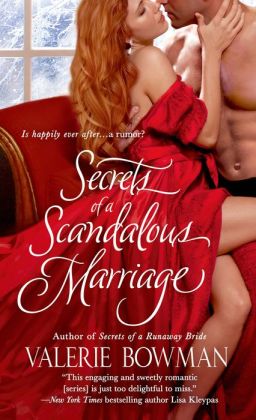 So, now for the BIG question! When will it AIR?
I didn't hear from the producers for a while and as luck would have it, the day I was flying back up to Atlanta for the RWA National conference in July, I got an email from the producer, Alyson, asking if I had any pictures of Marcus and I, and a picture of me as a kid. She also needed Marcus to sign the waiver to be on air.
It sounded very promising but I had to be sure. I texted her, "Does this mean my episode is going to air?" She said, "We all loved your story so it's highly, highly likely." Of course she still couldn't tell me when, but it was something.
Here's the thing. When you tell everyone you're going to be on a reality TV show, the number one question you get, constantly, is: has the show aired yet? Followed quickly by, "When will it air?" The worst is that I always have to answer, "I don't know. I don't know. I don't know."
About a month after Alyson called me, the casting director got in touch to ask if they could film our actual wedding. While I was flattered to be asked, I said no because our wedding is really more of an elopement. "If you send camera people it'll double the size of the wedding," I told them.
So, as of today, it seems as if I will be a part of Season 7 of Say Yes to the Dress, Atlanta. I do not have an air date quite yet, but Alyson indicated it would most likely air sometime before the end of 2013. As soon as I get the call, you can bet I'll be planning an impromptu viewing party and telling everyone I can via Twitter and Facebook!
I'm not sure whether I'll be able to stand to watch myself on TV. I'll probably spend the whole time with my face hidden in a pillow. But the fact is that the experience was a fun one. And guess what? I even signed copies of one of my books for Monte, Lori and Robin. I hope they enjoy them. Wink.
AND NOW FOR THE SUPER BIG GIVEAWAY!
I cannot reveal the gown I chose, but let's just say it's designer and it's gorgeous! And the gown itself is what I'm going to be giving away! AFTER my wedding of course. So please check my website at www.ValerieBowmanBooks.com in the upcoming weeks for all the details. After the show airs, I'll post links, pictures and all the specifics on how to enter to win!
-Valerie Bowman
Keep your eyes peeled for Valerie's episode of Say Yes to the Dress: Atlanta and be sure to grab a copy of Secrets of a Scandalous Marriage today to see how this beguiling trilogy concludes. Or comment below here to win! One lucky commenter will win a print (U.S. only) or e-copy (all other territories, void where prohibited). Visit our Everything Romance Page for even more historical romance stories, authors and buzz!