SCOOPED! Featuring Leigh, Cornwell and E-Book Advice
Thu, 08/12/2010 - 6:00pm — admin
To answer all the fiction questions you guys have been sending to me, I've done research online and contacted publishers, authors and my fellow RT editors. Take a look at what I found out this week about Lora Leigh's upcoming work, some "alternative" paranormal reading suggestions and much more (and, of course, be sure to keep your questions coming to me here).
Question: I enjoyed Lora Leigh's motorcycle-themed Nauti series, but what I really want is more breed fiction. Is she writing any more? – Alicia 
Morgan: Absolutely. In the next year you can expect at least two more "Breed" novels. In fact, Styx's Storm is releasing on October 5th. With this book, you can expect an innocent heroine to tame a troubled wolf. 
Question: I have pretty much had my fill with vampires, were shifters and all of the other paranormal creatures, but I still love this type of book. Is there anyone out there that is doing something a little bit different? – S.J.
Morgan: Ah, the paranormal with a twist – I've got just the thing. I would suggest looking into some steampunk novels. While technically these are usually considered urban fantasy (or just straight fantasy), steampunk stories generally tend to have some paranormal elements. In these books you will find uber-smart heroes, kick ass heroines, techy gadgets and other accoutrements (think last year's Sherlock Holmes with Robert Downey Jr.) Notable romance authors working in this genre include Cherie Priest, Nathalie Gray and Gail Carriger. 
Question: I just got an iPad for my birthday. But I've never read an e-book before and don't even know where to find these. – Misty M. 
Morgan: Generally my go-to place for e-books is the recently launched Carina Press. There you will find great books at great prices in just about every genre of fiction. Another favorite e-book store of mine is Samhain's which publishes popular authors including Shiloh Walker, Eden Bradley, Deidre Knight and others.  
If you are looking for specific books to download, I would suggest Summer Iris by M. Kate Quinn (Mainstream), Let's Misbehave by Rae Summers (Historical Romance) and/or Talk Dirty to Me by Ginny Glass and Inez Kelley (Erotica). For more recommendations, check out RT's Everything E-books page where we post new e-book reviews each week. 
Question: I have had it with the big city, bad girl books. I am looking for a sweet romance with characters that are like me. Does anyone even write this type of novel anymore? - Steph
Morgan: As a former resident of a small town (490 people, I kid you not), I also sometimes get home sick for this type of story. And you are right, these contemps are getting fewer and far between, but they still exist, promise. 
Certainly you know of the ever-popular favorites like Debbie Macomber, Diana Palmer and Susan Mallery. But an author new to this type of story (and one of my personal favorites) is Jodi Thomas. In June she released Welcome To Harmony. While technically considered a mainstream, this novel delivers dashes of romance along with a realistic look at small town life. The second book in the series, Somewhere Along the Way, releases November 2 and I can't wait to read it!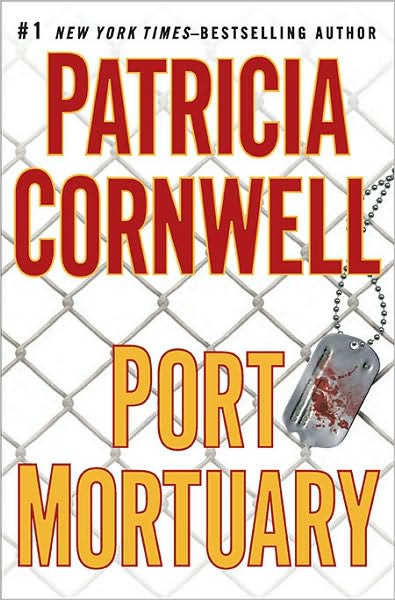 Question: Patricia Cornwell's mystery The Scarpetta Factor really hit the spot for me last October, but what can you tell me about her next Dr. Kay Scarpetta novel? – Jess T.
Morgan: Jess, you are in luck, it's been a good week for news about Patricia Cornwell. First off, your wait for the eighteenth Scarpetta story, Port Mortuary, will be over at the end of November. And the news gets even better, today PW announced that Cornwell just signed a contract for two more Scarpetta novels and we heard that last week the author was spotted at the New England Aquarium visiting their seal-training and marine animal rescue programs for research. I promise to continue to keep you up-to-date with everything that's unfolding with this mysterious author.
That's all for this week, guys. Remember, if you have a question about anything that's going on with your favorite authors and books, just shoot me an email at MorgansScoop@gmail.com and I promise to give you the inside scoop on the publishing world!