Secret Identities Abound In October Historical Romances
Tue, 10/15/2013 - 12:36pm — admin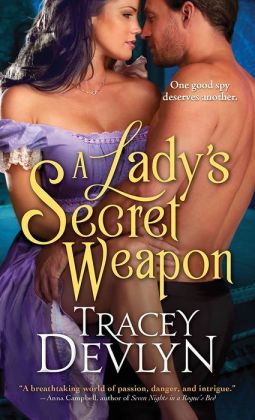 Secret or mistaken identities never make life easy, especially for the characters in this month's historical recommendations. From a cloaked savior to a "ghostly" Duke, these stories have enough intrigue and passion to please any and all readers. Take a look!
Let's start with Tracey Devlyn's A Lady's Secret Weapon. Ethan deBeau sets his sights on unmasking the identity of the cloaked figure who rescued him. But first he must complete another mission: locating a missing boy, a job that may be a tad too easy for an elite spy like himself. While investigating an orphanage with a suspicious history, he meets Sydney Hunt, a woman who may have ties to the orphanage — and to Ethan. Is Sydney his cloaked savior? Or did she play a part in the boy's disappearance? Dun dun dun!
In Duke of Midnight by Elizabeth Hoyt, Maximus Batten relinquishes his title of Duke of Wakefield and takes on a new, Robin Hood-like identity as the Ghost of St. Giles after witnessing his parents' murder. (We're swooning already.) As the Ghost, he hunts the killer and helps those in need. When he rescues Artemis Greaves, he's more than a little enthralled by her drive and spirit. Maximus will soon have to decide what's more important: finally catching the killer or being with Artemis.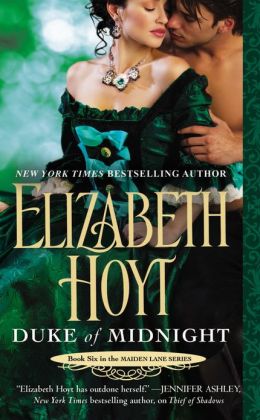 Meanwhile, in Destiny's Surrender, Beverly Jenkins's heroine, Billie, earns her living through liaisons with wealthy men. To Andrew Yates, she's merely "Mina." When Billie discovers she's pregnant, she flees to the Yates ranch where Andrew's engagement party is in full swing. But Billie/Mina isn't about to give up quite yet, though a threat looms. Will she and Andrew get a happy ending?
And finally, in A Date With Dishonor, Mary Brendan weaves a quirky and delightful Regency tale in which Elise Dewey is bent on stopping her sister's absurd attempts to land herself a husband. But when Elise rushes to stop her sister's meeting with "Mr. Best" — Viscount Alex Blackthorne — he mistakes Elise for her sister. Unexpected romance blossoms, but scandalous histories and dangerous enemies may keep them from a happily ever after.
Will these couples be tossed around by their multiple identities, or will they overcome their trials and get the HEA they deserve? You can find out: these beguiling reads are now in stores and online. And for more historical recommendations visit our Everything Romance Page!