Self-Pub Suggestions: September
Mon, 09/23/2013 - 12:00pm — admin
It's an exciting time in publishing, we keep telling you. Self-publishing gives readers so many more options, we say. But how to determine what's good? What's worth your time and your hard-earned money? Today we've got some suggestions of a few self-published titles that have been earning some serious buzz. Your RT Web Team: here to sift through the best and worst just for you, dear reader.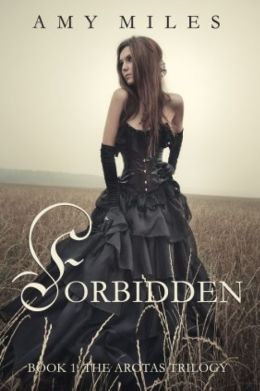 The Arotas Trilogy by Amy Miles (Paranormal): We're going to be totally upfront here, we were first pulled in by the cover model's dress. Wish that we could swan around the office in such a black corset. Then we heard the pitch for book one, Forbidden, which includes a wedding massacre, stolen innocence, a prophecy, sacrifice and vampires! And then we heard that this was an Amazon Top 100 Seller. Add in the fact that Forbidden is available for FREE download right now, and ... what are you still doing here?!
Get Forbidden Free On Amazon >>
Get Forbidden Free On Smashwords >>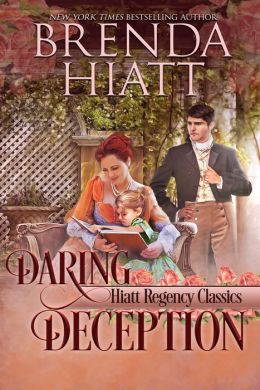 Daring Deception by Brenda Hiatt (Historical): We've been fans of Brenda Hiatt's historicals for years. She's always in the know about industry happenings — in particular authors love her Show Me the Money website, where writers report in on advances, royalties and more. So it comes as no surprise to us that she's into self-publishing. And with a tagline like, "He won his wife in a game of cards," who wouldn't want to know more? 
Buy It On Smashwords For $3.99 >>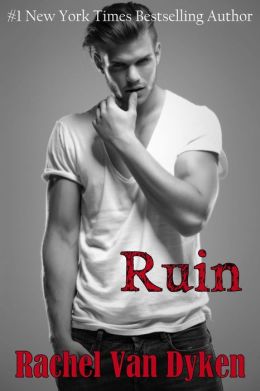 Ruin by Rachel Van Dyken (New Adult): Van Dyken is one of those self-published authors you hear publishing folks talking about in hushed tones. She hit The New York Times, they'll say. She got picked up by a New York publisher, come the whispers. Our interest was piqued, and we recommend starting with her August release, Ruin. Here's a taste: "Wes thought he could save me. But in giving me everything, he ruined me." We know, we know. You're off to download. 
Buy It On Smashwords For $0.99 >>
Do you have a self-published title you're excited about? Sound off in the comments! And for more romance titles to devour, visit our Everything Romance page.